Using Your Experience to Serve Others Is Inspiring All Around: Yvette Franco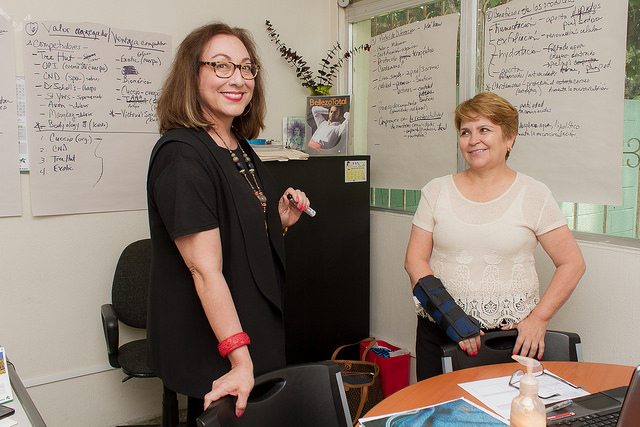 Plunging in feels "easy, comfortable and familiar"
After arriving in Guatemala, Yvette met with two female entrepreneurs to learn about their businesses. Once she had context and understood where she could help the most, she spent the next few days working with a local beauty company, Belleza Total, to develop stronger positioning to set their two brands apart and to help the company increase business. She also helped the owner of a chemical lab-testing company, Controlab, paint a better picture of the company's vision and mission.
"I loved the variety in activities and needs," Yvette says. "It was inspiring to see each entrepreneur gain a new understanding of how much they'd already accomplished in their businesses, as well as discover new possibilities based on the fresh look we took together." She was surprised by how easy, comfortable and familiar the whole experience felt.
The "service orientation" difference
Though the hands-on work required days that stretched into evenings, Yvette says that the time spent with the local Bpeace coordinator and the entrepreneurs was rewarding. She was also impressed by how well everyone utilized her time and how much they valued it.
"When working with the team at Belleza Total, the owner's son shared with me that he told his mother how foolish he felt after spending money and a lot of time working with a consultant to develop positioning for their brands months ago. He said that by lunchtime on our first day, he felt they had moved 180 degrees in their view of the business and felt renewed excitement over their brands. Of course, the consultant provided them with professional work -- I think the difference was that my understanding of the beauty industry and the service orientation of my work communicated that all I wanted was to see them become even more successful, and that the opportunities to accomplish this were very realistic."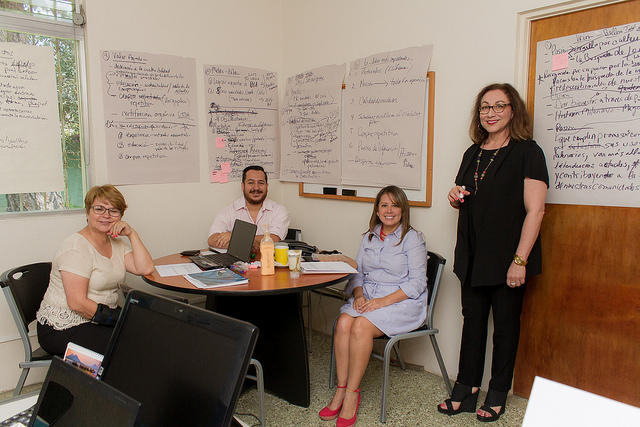 Yvette Franco working with the team at Belleza Total
Inspiration fuels a continuing relationship
As if that's not inspiring enough, Yvette says that each entrepreneur's desire to grow, work hard and learn from anyone willing to help "lit her up inside." Since returning to the United States, she continues to mentor Nancy, the owner of Controlab, and is amazed by the quick changes she has embraced and implemented.
Yvette has a promise to others who might follow in her footsteps: "Open yourself up to a country and culture, and you will fall in love when you serve."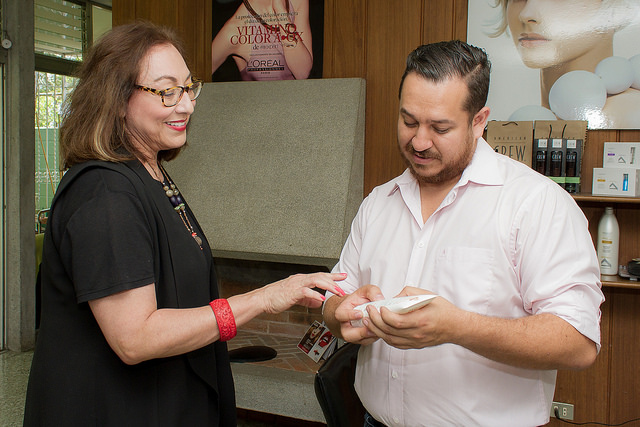 Yvette Franco (left) working with Rolando Reyes (right) of Belleza Total