ARE YOU A BUSINESS IN A CRISIS-AFFECTED COMMUNITY, THAT WANTS TO GROW FASTER?
5 stars from GreatNonprofits
Around the world, the majority of jobs are created by small and medium-size businesses. These jobs lift families in communities everywhere.
In crisis-affected communities, however, unpredictability sparked by societal, political, environmental or economic forces may make ordinary business issues or opportunities tougher to address.
If you own a small or medium-size business in a struggling community, you may be at a point where expert advice could help propel you to the next level.
Do you see growth opportunities you'd like to grab?
Are there challenges holding you back?
Where do you need ideas? Strategy? Marketing? Employee issues?
Bpeace has world-class business experts ready to volunteer their time and knowledge to advise you and your management team. These "Skillanthropists" generously share their experience and talent because they embrace the Bpeace vision: that employment is the bridge to a better life for everyone.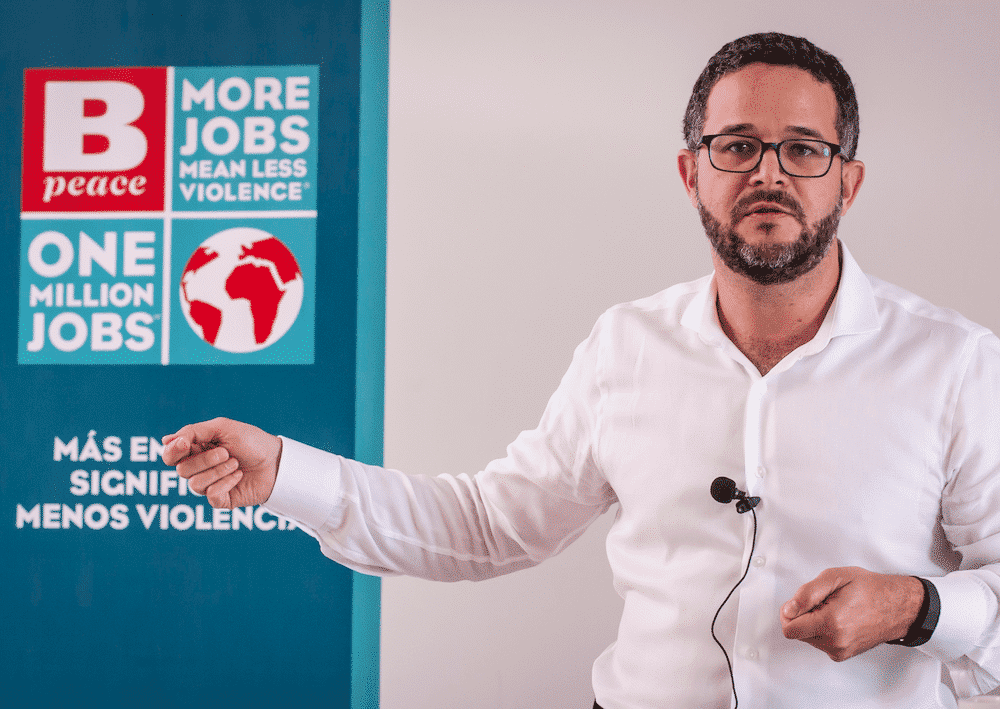 Bpeace has been helping businesses grow and create jobs since 2002.
In crisis-affected communities, we identify motivated business owners who believe they can benefit from tailored professional guidance to help them grow quickly and sustainably.
Bpeace has mobilized a talented force of hundreds of international industry and business experts who volunteer their time to help create jobs where they are needed most.
We call our business volunteers "Skillanthropists" because they share their skills so generously. They do not charge a fee for their services.
We match our Fast Runner businesses with specific Skillanthropists whose experience fits their needs.
Skillanthropists come from large enterprises including PwC, IBM, Amazon and Starbucks, as well as small and midsize companies. They collaborate with and advise Fast Runners through private consulting sessions as well as group workshops.
We have advised 400+ businesses across eight countries.
The proof is in the metrics. The majority of Fast Runners our Skillanthropists have advised grew revenue and jobs at 12% or more, which is significantly higher than corresponding growth rates in their local economies.
Fast Runners who have graduated from our program are our most enthusiastic supporters. Most applicants are recommended to us by previous Fast Runners.
INTERESTED IN BECOMING A BPEACE FAST RUNNER?
Please complete and submit this short assessment, and a Bpeace representative will get back to you with more detailed information and next steps.