A Love for Technology Plants Seeds of Opportunity in Difficult Terrain
By

Julia Arnold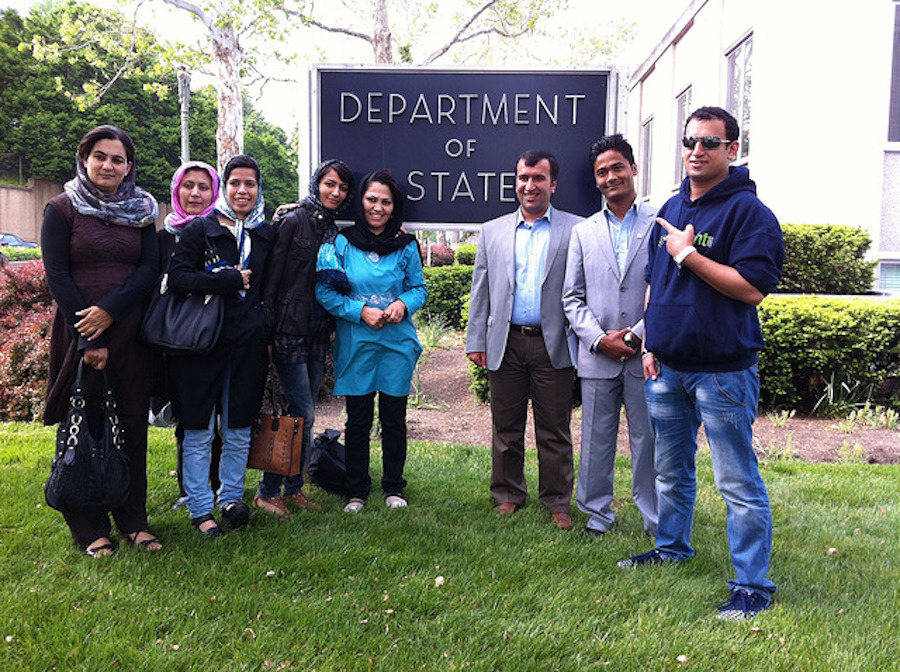 Post-Taliban, technology inroads slowed by lack of access and awareness
In 2002, when the Taliban was removed from power, Jamshid went to work at Afghan Wireless. Equipped with computer skills and a proficiency in English, he started as a clerk and was eventually appointed regional manager, overseeing 280 people.
In his spare time, Jamshid began exploring the idea of an Afghan blogging service. After researching "how to start a blogging service" on Google, he decided to use Word Press, which he translated into Farsi. His service went live in October 2008, but spotty internet access limited the number of users. The site is still up today, although the rise of social networks like Facebook has had a dampening effect on blogging in general.
A year after starting the blogging service, Jamshid launched Afghanistan's first link-sharing website, similar to digg.com and reddit.com, hoping it would become a one-stop-shop for important news about Afghanistan. But the site proved ahead of its time for the country's level of internet knowledge.
Spotting a business need early, and educating potential clients
Despite persistent obstacles, Jamshid still saw business needs he could fill with a technology response. In 2011, he left his day job at Afghan Wireless to start Afghan Host, a web-hosting/web development company, where his initial challenge was educating potential clients on what the internet was, how it could help them and why they needed a website. Afghan Host had some tough years struggling to find new customers but is still running, overseen by Jamshid's younger brother.
Becoming a Bpeace Fast Runner leads to connections and a new nonprofit
Participating in the Herat IT Incubator Program, launched and funded by the U.S. DoD's Task Force for Business and Stability Operations (TFBSO), with business and technical guidance from IBM and Google, Jamshid continued to build his network and make valuable connections, one of which was Bpeace.
He was chosen to become a Bpeace Fast Runner and visited the U.S. in 2012, spending time at a data center, a digital marketing firm, and an IT research and consulting company. The visit helped him understand how to use data about clients and their interactions with websites, as well as how to convert site visitors into clients.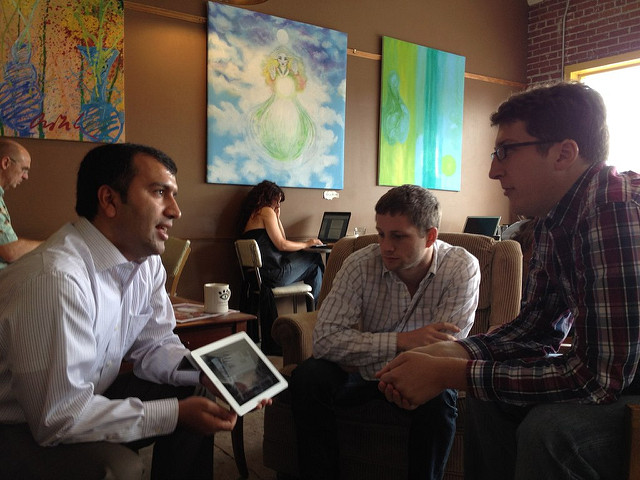 Jamshid discussing Afghan Host with members of New Media Campaigns in North Carolina.
Back home, in 2013, Jamshid and some friends launched a nonprofit called Education for Afghanistan, to promote the use of technology and the internet through blogging/social media/leadership training and capacity-building programs. With some financial support from the U.S. Embassy, the organization trained female university students in blogging and provided leadership training to high school principals and other government staff, but it eventually ran out of funding.
The timing eventually proves right for web hosting and development
Jamshid pivoted again, back to his web hosting/web development business. It was struggling due to a weak economy where not a lot of businesses wanted to invest in their web presence. So in late 2014, Jamshid took a day job sharing his business knowledge at Business Innovation Hub, an American University of Afghanistan initiative, to pay his bills and keep Afghan Host running.
Then in May 2015, a single email changed everything. Ross Paterson, a friend in Texas and president of XM Performance, contacted Jamshid about a business opportunity. One of his clients, a digital marketing agency in Texas, wanted to expand its business and outsource some web development/SEO work. Seeing the potential to succeed and create jobs, Jamshid resigned his position at AUAF in June to launch yet another new tech business—PomTech ICT Solutions.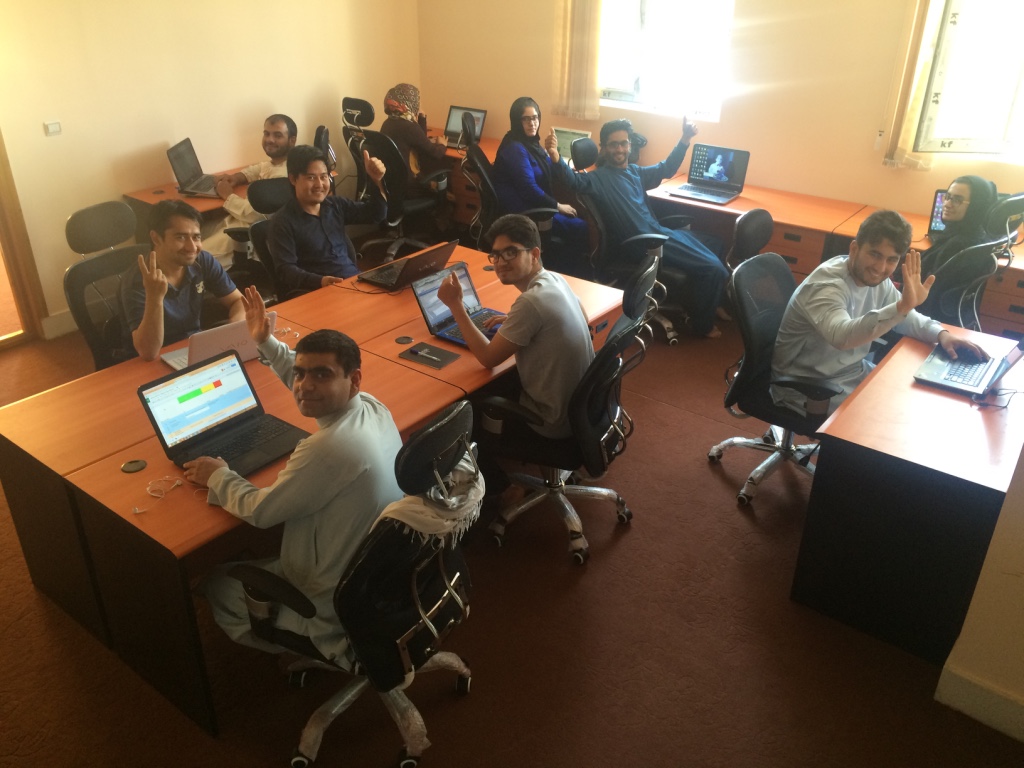 PomTech developers at work in Herat.
It was risky because the three-month pilot project involved one month of training 10 developers and two months of test-work: "If we succeeded, we would become a business," says Jamshid. "If not, I had to start looking for another job." A year has passed, and PomTech, named for the pomegranate fruit with its many seeds symbolizing unlimited possibilities, is a growing business.
Next: Growing the IT workforce
"Even now, not all our workforce is ready to take on jobs right away," Jamshid says, "which is why we started internship programs to prepare them for future projects. We have 25 young women who graduated in computer science, as interns. We're teaching them Advanced Word Press theme development. Hopefully by the time they complete the training, we'll have a client who wants to hire some of them."
Afghanistan's telecom/IT sector is currently a multibillion-dollar industry, with hundreds of millions of dollars of investment from both the private sector and the government. There is a large population of younger people going to school every day, and thousands have graduated from university and are looking for jobs.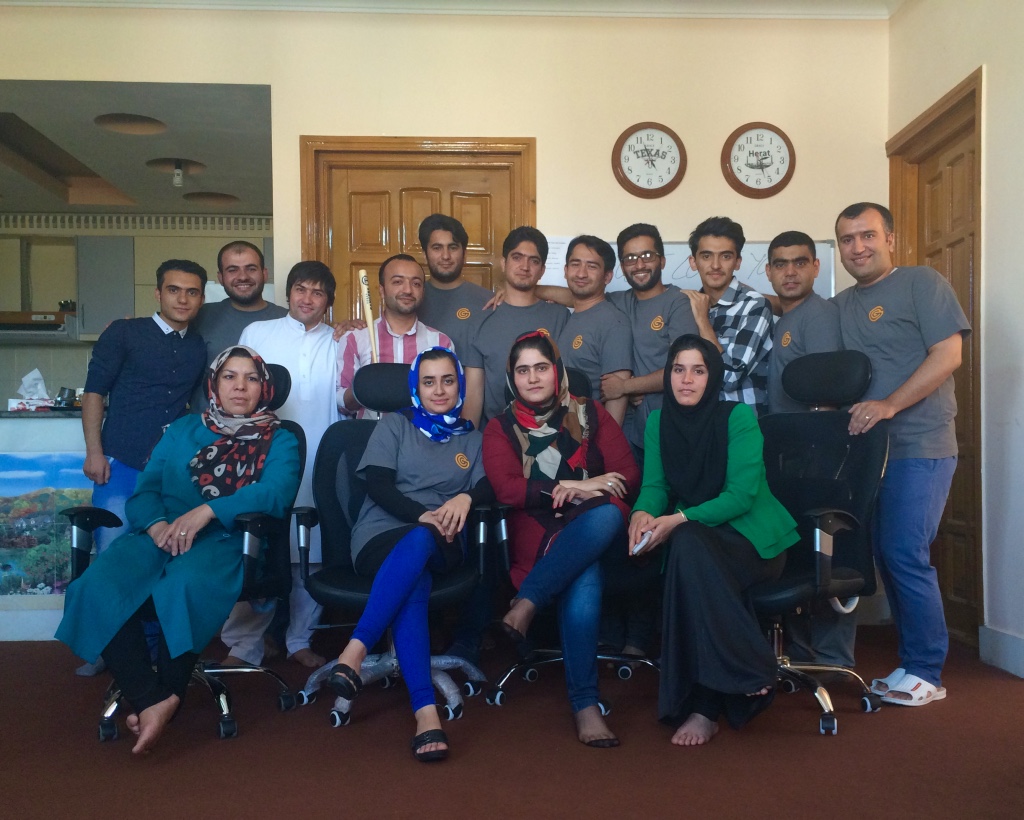 The PomTech team in Herat (Jamshid, far right)
"We are at the very early stages of competing with India, the Philippines, Pakistan and other Asian countries," says Jamshid, "but we have entered the game." India evolving into one of the world's top economies has opened an opportunity for Afghanistan to become a new, more cost-effective outsourcing destination.
Afghan business owners' knowledge about the internet and the web has increased in recent years, along with greater access, and the government is investing in IT by utilizing various ICT services. But challenges remain. An online banking system for making and receiving payments is still an issue to be solved ("Maybe by me," says Jamshid).
"I strongly believe that the Taliban is not the whole thing about Afghanistan," Jamshid says. "So much more is going on. There is life here. We have our own daily struggles, pretty similar to the U.S. or the rest of the world."
As for PomTech and beyond, this undaunted IT entrepreneur has a vision: "To make Herat into the next Bangalore!"
Remember, you read it here first.