Bpeace Afghan Fast Runners acquire knowledge and share culture at Host Companies
By

Rena Fried

In April 2012, 11 Afghan Fast Runners traveled from their businesses in Herat, Mazar and Kabul to apprentice on the job at 33 U.S. Host Companies. In addition to business and technical skills, the Afghans gained an appreciation of our diverse landscape and culture, while the Americans they met in 12 states (including 60 Bpeace member/volunteers) gained a better understanding of Afghans.
Once again, the Bpeace Apprentice Road Trip (BART), sponsored by the U.S. Department of State, Bureau of Educational and Cultural Affairs for the fifth time, was a true cultural and business exchange for all those involved. The grand finale of their trip was participation in the Department of State's Professional Fellows Congress in Washington, DC, with 450 delegates from 50 countries.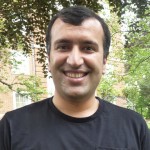 "Jamshid is smart and inquisitive with good business knowledge. He picks up on ideas quickly and relates them to his business. He looks at Afghanistan as his personal challenge and wants to use his business to make this happen (internet, social media, blogs, etc.) He has the ability and the desire to achieve his vision for the future, for his business and for Afghanistan," said Bpeace member and escort David Montieth. Jamshid started Afghanistan's first blogging platform and owns a web-hosting and development company. He split his time between three Host Companies--Three Ships Media, HighPoint Solutions, LLC and Gartner Inc.--where he learned about the technical and marketing aspects of managing a tech company. Jamshid returned to Afghanistan with the goal of expanding his business by starting his own data center.
Move over QuickBooks, Hassen is launching Microsis Panda--an accounting software in Dari designed to specifically meet the needs of Afghan business owners. Through his apprenticeships with Outright.com, PR Newswire Association LLC and Gartner Inc., Hassen learned about product development, distribution models, and onboarding a new sales team. Steven Aldrich, the CEO of Outright.com, said, "Hassen is a hard worker and has good technical skills. He is aware that he needs to continue to learn the 'people side' of the business and that team dynamics--hiring the right people, working together, clarifying roles--are critical to continued growth."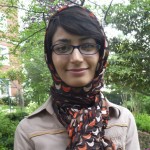 Fereshteh too works in the IT industry. In fact, all three Fast Runners work out of an incubator in Herat--the Silicon Valley of Afghanistan. Fereshteh's runs an IT consultancy firm that develops software for government agencies and private businesses. For two weeks, Fereshteh apprenticed with PricewaterhouseCoopers on a consulting job in Phoenix, Arizona where she learned about program management and software development, in part through participating in joint application design sessions.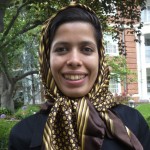 "Nasim is determined, fearless and intelligent. She asked detailed questions and wanted to use our equipment, hands-on. It seems as though we were able to show Nasim what is possible while also giving her practical tools and skills to use right now. I was personally touched by the experience and Nasim's courage, as were other members of our organization," said Michael DelGrosso, DelGrosso Foods. Nasim is the owner of a preserves and juice production company and spent her apprenticeships learning about new products and packaging and production techniques at Brooklyn Brine, DelGrosso Foods, Freedom Foods, LLC, Pause for Thought and Stonewall Kitchen.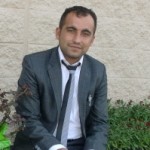 Gulbahar and Nasim apprenticed together at Knouse Foods. There they learned about production and processing starting with handling the raw produce to ensuring thousands of glass bottles are safely transported to stores across the nation. Gulbahar's business produces culinary oil and so food safety, sanitation and testing were demonstrated and discussed. Gulbahar specifically wanted to learn about creating a consistent product--in terms of taste, smell and appearance--and so was able to engage with employees at Knouse Foods to understand how they control and test for discrepancies.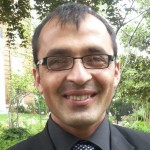 Reshad owns an educational institute that offers diplomas in business management, engineering, and more. Reshad spent his entire pprenticeship at Northampton Community College--a diverse and innovative institution that offers students a wide array of diploma programs. Reshad learned about building an academic community among the students, administrators, and professors. His proudest moment and most exciting take-away: he signed a partnerships agreement with the President of Northampton Community College so that they can formally continue the exchange of ideas and knowledge.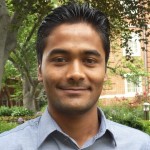 "Nasratullah learned financial planning and flow charts, went on an actual sales call, learned to reduce SKU's in his inventory, learned key points about setting up his new showroom and how to implement a bonus plan for his sales associates. Nasrat is is a bright, aggressive business man. He recognizes opportunities and is willing to accept large challenges. He has good people skills is enjoyable to be around," said Bpeace member David Montieth about the week he spent with Nasrat at Astrum Solar. Nasratullah owns a solar panel installation and design company. He apprenticed at Astrum Solar, Friedman Electric and spent a week with Eric Youngren, the CEO of Solar Nexus International. With Eric, Nasrat attended a conference, met with prominent solar companies and engaged in a private technical training.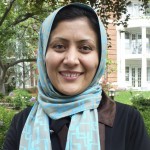 "Fatima is incredibly insightful and reflective," said Dafna Alsheh, IceStone LLC. Fatima owns and manages an office furniture manufacturing company. As a small company with a high growth potential, Fatima's apprenticeships focused on reaching the local market through new sales channels and marketing techniques. She spent time in the factory and warehouse at Legends Furniture Inc and saw techniques for optimizing her work flow and developing productivity among workers. During her last few days in New York, Fatima met with Bpeace member and architect Lisa Dubin to discuss creating new furniture designs.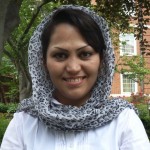 "Khadija asked tons of questions, and engaged with the work she was seeing. She is really willing to learn and wants to push her business forward in a very practical way. For example, she wanted to know how I reach more clients, how I improve my work, how do I improve my pitches... she was great!" said Mikha Grumet, 1st Ave Machine. Khadija has a video and animation production company. Her apprenticeships took her bi-coastal -- to Los Angeles and New York. With assistance from Mosa Kaleel, Disney TV, and Theodore Garcia, PricewaterhouseCoopers, Khadija apprenticed with Wildbrain Entertainment, Disney TV, Dreamworks Animation and Marvel TV in Los Angeles. And, with the assistance of Bpeacer Dana Kuznetzkoff, Khadija apprenticed in New York at Brainstorm Digital Effects Kaufman Studio (Sesame Street), and Little Airplane Productions and Nathan Love.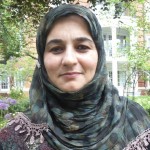 Latifa has a custom kitchen cabinet design, manufacturing and installation company. She started her Road Trip at the Kitchen and Bath Industry show in Chicago, Illinois where she met with vendors. Over the course of the trip, Latifa apprenticed at AMA Design & Build, Excel Remodeling, Pyramid Custom Cabinets and Quality Custom Cabinetry, Inc. "Dr. Latifa is able to filter information very well. She acknowledged that many of our processes were way beyond what she could implement in the near future. However, I have no doubt she can translate the principles to her context," said Tim Martin, Quality Custom Cabinetry.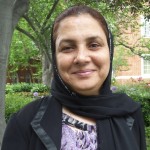 "Shukria is thoughtful, able to identify key questions and issues and is open to different ways of doing things," said Lynne Conybeare, Safe Horizon. Shukria works at the family crisis center of Women for Afghan Women (WAW). As a trained lawyer, Shukria represents women in Afghan courts in addition to managing WAW's Kabul family center. During her apprenticeships, Shukria visited shelters for victims of domestic abuse, legal clinics and counseling centers and learned how each of these programs are managed within larger nonprofits. Shukria apprenticed at the District Alliance for Safe Housing (DASH), Safe Horizon and Sanctuary for Families.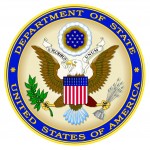 Thank you to the U.S. Department of State, Bureau of Educational and Cultural Affairs.
Thank you to all 33 Host Companies:
AMA Design & Build
Astrum Solar
Brainstorm Digital Effects
Brooklyn Brine
DelGrosso Foods
Disney TV
District Alliance for Safe Housing (DASH)
Dreamworks Animation
Excel Remodeling
Freedom Foods, LLC
Friedman Electric
Gartner Inc.
HighPoint Solutions, LLC
IceStone LLC
Kaufman Studio
Knouse Foods
Legends Furniture Inc
Little Airplane Productions
Marvel TV
Nathan Love
Northampton Community College
Outright.com
Pause for Thought
PR Newswire Association LLC
PricewaterhouseCoopers
Pyramid Custom Cabinets
Quality Custom Cabinetry, Inc.
Safe Horizon
Sanctuary for Families
Solar Nexus International
Stonewall Kitchen
Three Ships Media
Wildbrain Entertainment