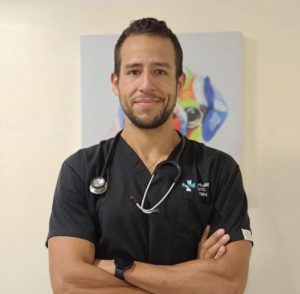 Juan José Azmitia, also known as "JuanJo," had an early passion for animals and a determination to revolutionize veterinary practices in Guatemala. When he told his grandfather he wanted to be a veterinarian, he was told he would "starve to death." But despite this initial skepticism, JuanJo pursued his dream. Through years of hard work and dedication, he transformed his vision into a reality with the establishment of Especialidades Centro Veterinario.
Now, JuanJo's partnership with Bpeace has propelled his clinic's growth and led to significant transformations in his business strategy.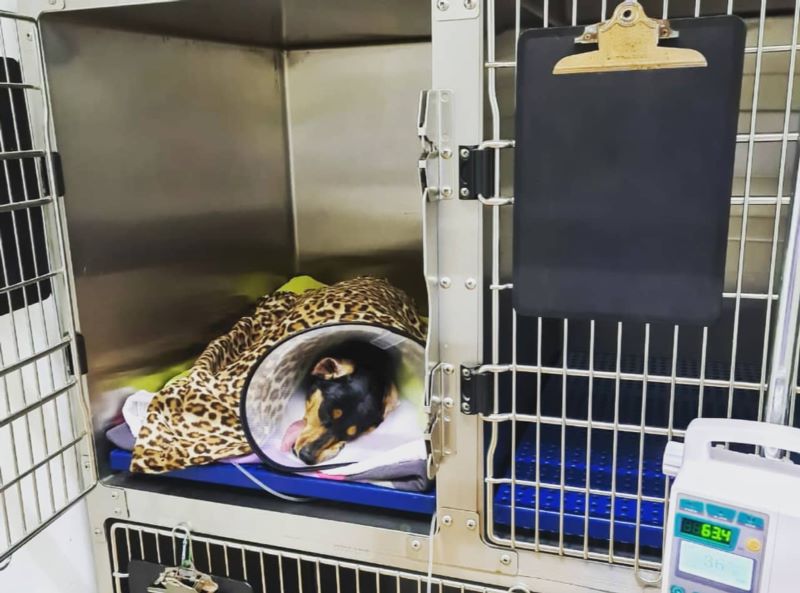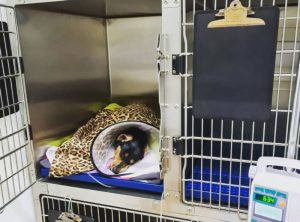 By 2022, JuanJo had set ambitious goals for Especialidades Centro Veterinario. He aspired to build a state-of-the-art hospital and establish a sales team to export veterinary equipment. Seeking guidance and support, he signed on to the Bpeace program, despite his initial reservations: "I was worried Bpeace would come and try to teach me how to do my business. However, I decided to join with an open mind and put in the effort." JuanJo's engagement in the Bpeace Maximizer Forward program proved to be a transformative experience, completely shifting the trajectory of his business.
JuanJo's hesitation about Bpeace was quickly dispelled as he experienced the tangible benefits of the program. The process compelled him to look inward and evaluate his company's goals, fostering a deep understanding of his business's essence. "During one of the diagnostic calls with expert George Lober, I realized that this was exactly what I needed: to sit down weekly with someone to advise me. I needed guidance to confirm that my vision is correct, from someone who has traveled the same path and has more experience."
Identifying the Key Challenge
Especialidades Centro Veterinario initially had several small projects in development, but JuanJo realized that their macro impact on long-term business operations was limited. It was during a session with HR expert Buck Baker that JuanJo had a revelatory moment. The clinic's most significant challenge revolved around talent management and staff retention. JuanJo recognized the need for a shift in his leadership approach and a concerted effort to create an environment where staff members felt valued and had ample room for growth.
The Worker Growth Initiative
Acting on the advice of expert Dale Spann, Especialidades Centro Veterinario decided to enlist the services of an HR company to develop the "Employee Growth Initiative." This comprehensive program was designed to support each employee's growth from their entry into the company, offering a pathway that could lead to becoming a partner within the hospital. The shift in focus from mistakes to successes, accompanied by motivation, teaching and patience, fostered a more cohesive and resilient team. "It has made us a much more solid team and more comfortable with the stress and defeats that are experienced every day in a hospital. It completely changed our ambition, and this would not have happened if I had not joined Bpeace," says JuanJo.
A Solid and Satisfied Team
The implementation of the Employee Growth Initiative is expected to bring about transformative changes. Especialidades Centro Veterinario established training processes where the team actively trains new staff, leading to reduced turnover rates. JuanJo's realization that economic incentives alone had limitations spurred him to provide a sense of growth, success, work-life balance and support to his team members. This holistic approach has contributed to employee satisfaction and enabled team members to mentor new collaborators, opening doors for the company's expansion.
Especialidades Centro Veterinario's success with the Bpeace program set it on a solid path to open clinics in other Central American countries. Embracing technological advancements, staff are integrating new technologies into the hospital, ensuring the company remains at the forefront of veterinary care. With a steadfast commitment to employee engagement and creating fulfilling career paths, JuanJo believes that the company's growth is directly linked to generating more job opportunities.
JuanJo's journey with Especialidades Centro Veterinario exemplifies the profound impact of Bpeace experts' guidance on entrepreneurs. With help examining their companies and then embracing transformative information, business leaders can unlock unprecedented growth opportunities. JuanJo's openness to change and the implementation of a comprehensive talent management strategy have not only strengthened his team but also positioned Especialidades Centro Veterinario as a leading veterinary clinic in Guatemala. The longevity and success of the clinic now depend on its collaborators, the quality of work and the positive environment the clinic provides. As Especialidades Centro Veterinario expands its horizons, fueled by a dedicated and satisfied team, JuanJo's story stands as a testament to the value of cultivating talent and fostering an environment of growth and success in the veterinary industry.