This Women's History Month, let's join together to celebrate the strength, resilience and tenacity of women who, day in and day out, push back against the limitations placed upon them and do their utmost in the face of adversity.
As Eleanor Roosevelt famously said, "A woman is like a tea bag — you never know how strong she is until she gets in hot water."
As a female leader, I know firsthand the dedication and hard work that women bring to the table. I have seen this in the women business leaders in our programs, the business volunteers in our community, and in my all-female executive team.
We at Bpeace are staunchly committed to creating a community that values and supports women at all levels. Fostering a culture of inclusion and empowerment is not a weakness, but a strength. It helps us reflect on our challenges and find support in our community so that we do not reach the point of having nothing left in our tanks.
Investing in Women's Business Development Helps Communities in Need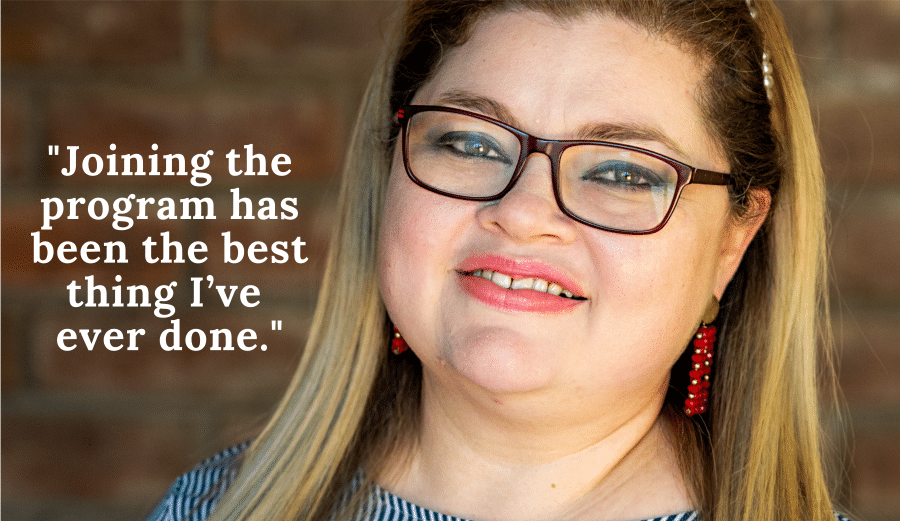 Auxiliadora Escobar is the owner and CEO of Courier Express, a Salvadoran courier service that operates locally and internationally. She joined the Bpeace Women Forward program to improve her public speaking, self-confidence and business leadership skills.
Thanks to Bpeace volunteer Rhona Gilbert's guidance and the hands-on instruction focused on financial tools, negotiation strategies, and leadership and team management skills, Auxiliadora gained crucial insight into her leadership strengths and business opportunities.
She credits the program for equipping her with tools to fortify her self-confidence and negotiation skills, and enabling her to empower the women in her organization. Auxiliadora has been able to strengthen herself and, in turn, uplift and motivate other women in her organization.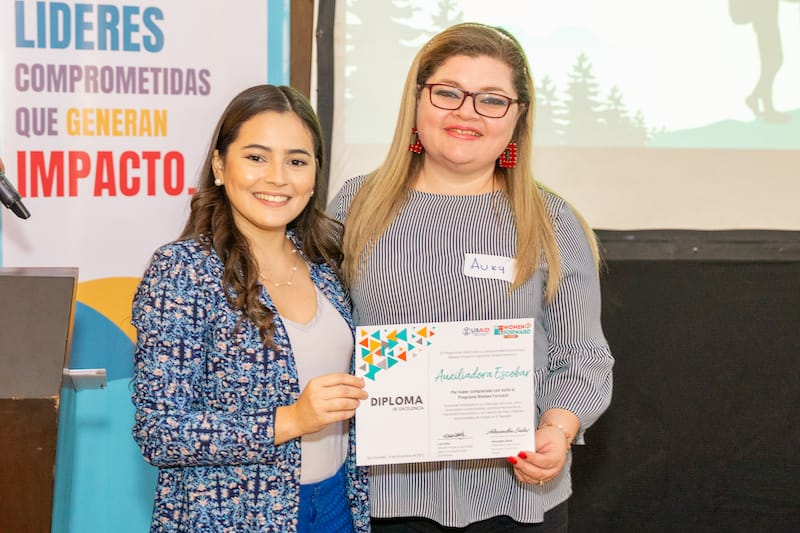 The program also played a significant role in helping Auxiliadora overcome her self-esteem issues. "Joining the program has been the best thing I've ever done. I felt ashamed to speak in public and Rhona gave me the confidence to be myself" she said. Recently, Auxiliadora successfully addressed an audience of over 60 people, an achievement she once considered impossible.
Overcoming Challenges in a Male-dominated Industry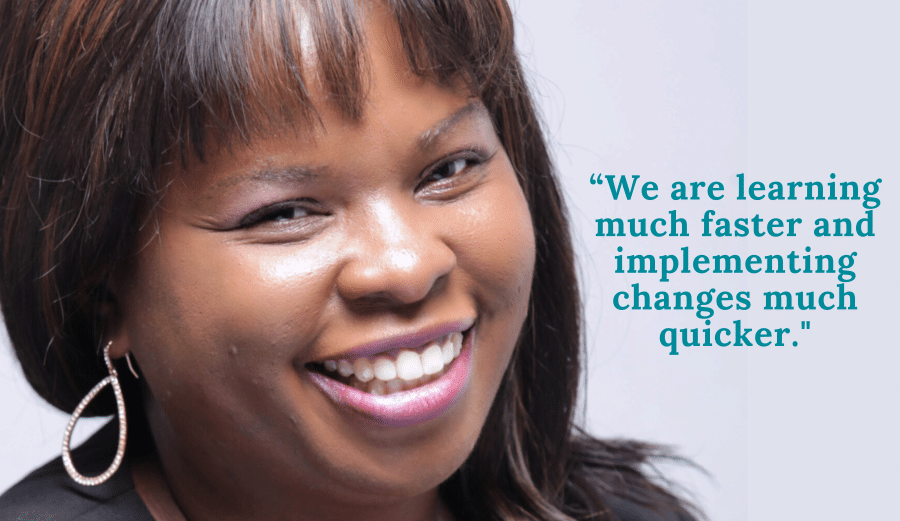 Laverne Cox, an ardent business enthusiast, harbored dreams of becoming an entrepreneur since childhood. She recalls learning the term "entrepreneur" early on in life, perhaps from a magazine or dictionary. She founded Evergreen Investments to offer real estate services that support underprivileged communities. Realizing that she needed assistance to expand her business and develop a more robust support system to enhance her services, Laverne joined Bpeace U.S. Jobs Maximizer.
Throughout her career in a male-dominated industry, Laverne faced numerous challenges related to her gender, race, and the industry itself. At times, these obstacles seemed insurmountable, and Laverne struggled to envision her business dreams becoming a reality. However, her tenacity and determination ultimately paid off.
Laverne notes that women-led firms are increasingly becoming the norm, forcing larger companies to contend with their presence. Women-led firms, in particular, tend to approach problem solving in unique and creative ways that are not typically considered by men-led companies.
Working with Bpeace expert volunteer Kathleen Dyer was a significant turning point for Laverne, as she was able to identify some of the gaps in her go-to-market strategy. "We are learning much faster and implementing changes much quicker" she remarked. Through this experience, Laverne learned the value of having a strong support system and network, recognizing that success is not achieved alone.
Empowering Salvadoran Businesswomen: D'Perlas' Commitment and Bpeace's Impact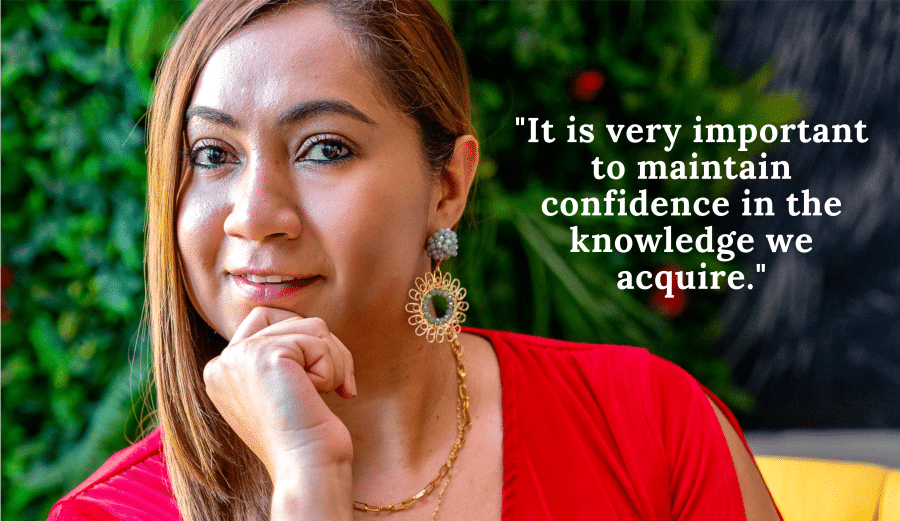 D'Perlas specializes in selling accessories, materials, and various types of jewelry but what truly sets this company apart is its commitment to assisting and empowering Salvadoran women. Milagro Dominguez de Tovar, the owner of D'Perlas, provides complimentary classes, online tutorials, and training guides to upskill women in El Salvador. In collaboration with local NGOs, D'Perlas co-creates entrepreneurship programs that promote women's economic empowerment.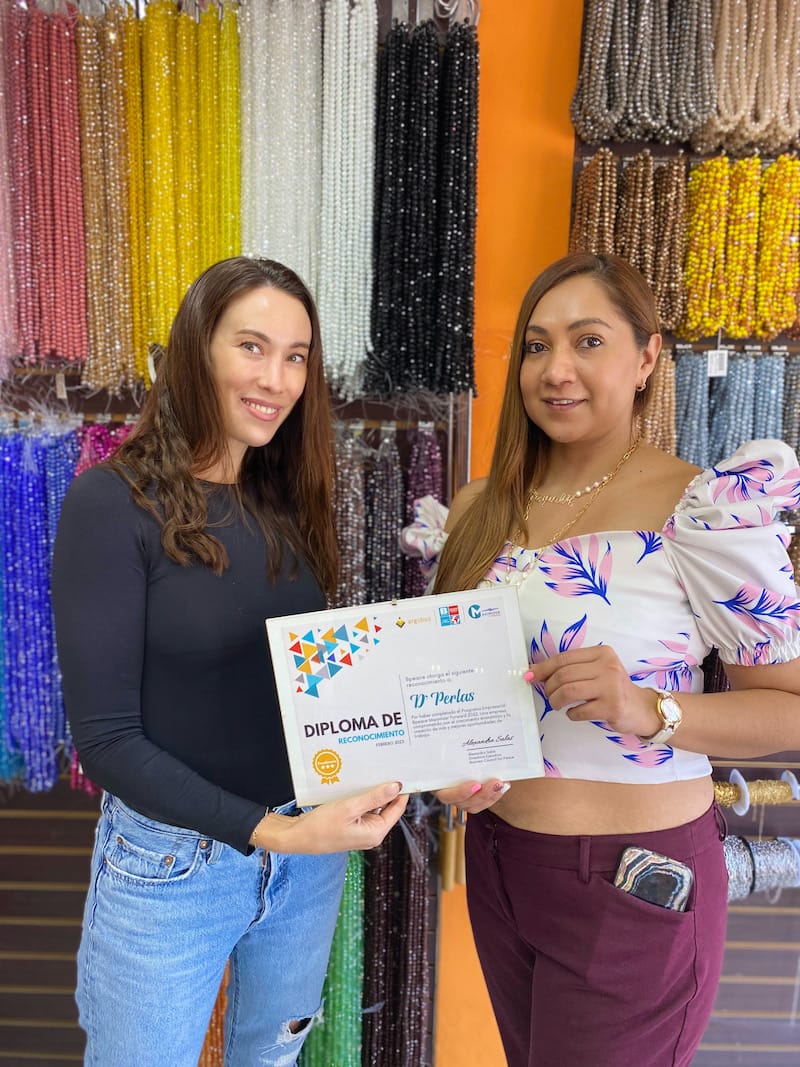 Milagro's participation in the Bpeace Maximizer Forward program has fortified her commitment to empowering businesswomen. "It is very important to maintain confidence in the knowledge we acquire." D'Perlas received valuable guidance from volunteer expert Liz Long, who helped the company enhance its website and create a strategic marketing plan. Liz is playing a crucial role in assisting D'Perlas with its future launch on Etsy and Amazon marketplaces.
Reflecting on Challenges for Female Leaders this Women's History Month
While we honor the achievements of women worldwide, we also need to reflect on the challenges they continue to face. The recent resignation of New Zealand Prime Minister Jacinda Ardern highlights the ongoing struggle that many working women face. Balancing work and family takes a toll, and hearing Ardern say that she "no longer had enough in the tank" was both heartbreaking and liberating. It reminded us that even admired leaders struggle with the same challenges as ordinary women.
Bpeace programs like Women Forward are valuable because they enable women to strengthen their business leadership skills while creating an environment where personal challenges and opportunities can be shared with peers. This engenders greater confidence and competence in their business endeavors and helps them remain focused on long-term success.
May we continue to build a world that enables women to thrive in all areas of their lives and empowers them to take charge of their destinies.