FROM ROUTINE EMAIL TO TRANSFORMATIVE ALLIANCE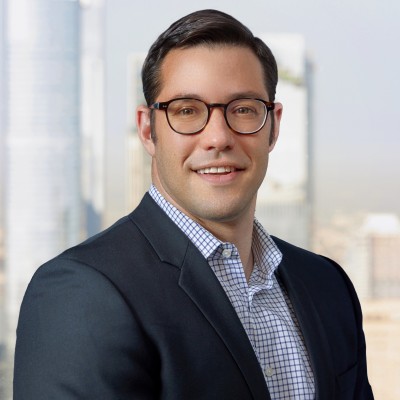 In 2013, I was Bpeace's Chief Program Officer. Jordan Less was a young professional who had recently joined the global management consulting and technology firm, ZS. I reached out to Jordan with a volunteer opportunity, and that brief email ignited a powerful and growing partnership based on the strong synergy between the Bpeace mission and ZS's firmwide values.
In the 10 years since that email, Jordan, now a Strategy and Transformation Manager at ZS, has become a member of the Bpeace Executive Council, and his impact goes far beyond his own pro bono work. Jordan helped spur at least 86 ZS employees—ranging from senior executives to midlevel managers and associates—to volunteer their time and expertise in the Bpeace community as Skillanthropists. With strong support from ZS Principals Daniel Brox and Victoria Summers, who serves as Bpeace Sponsor and ESG Lead, ZS employees have strengthened, and continue to strengthen, Fast Runner businesses in Guatemala, El Salvador and the United States. 
ZS BOOSTS BPEACE'S SECOND COHORT IN THE U.S.
Recognizing the disproportionate impact of the COVID-19 pandemic on minority-owned businesses, Bpeace launched its first U.S. cohort in 2019, aiming to foster inclusive and equitable rebuilding within the American business community. 
Meanwhile, I had stepped down from my Chief Program Officer role to focus on my family. But in 2022, I returned to manage Bpeace's second U.S. cohort of Black and women-owned businesses—Jobs Maximizer—implemented in partnership with AEO and funded by the Truist Foundation.
Without hesitation, I turned to Jordan and the growing number of ZS colleagues to enlist their expertise and guidance:

Building on his experience with Fast Runners in Central America, Jordan and ZSers 
Karisa Mashlan
, 
Patrice Johnson
and 
Tushar Kad
led a Learning Lab introducing 
Objectives and Key Results (OKR).
 This innovative business planning tool became a standout feature of Bpeace, with well over 100 Fast Runner businesses having benefited from OKR Learning Labs delivered by ZS employees. For the U.S. Fast Runner business leaders, the OKR Learning Lab was a highlight of the program:
"The most valuable Learning Lab to me was the OKR session and how it provided clear and easy-to-use structure to track progress in our business." —Fast Runner Cedric Chambers
"OKR was the most important to me. Planning out the quarters with measurable goals is so effective and it makes me feel more productive." —Fast Runner Kaylon Jackson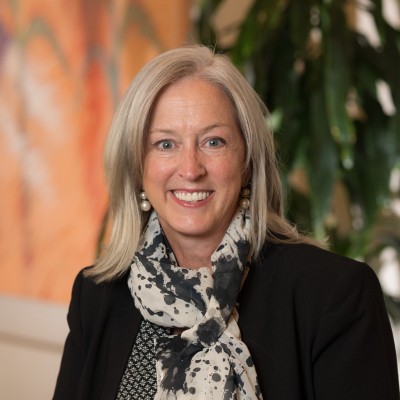 From Kelly Tousi, Principal Emeritus at ZS in Arizona: 
"I was excited to see the number of ZSers working in Bpeace and to witness the impact they are having—specifically, hearing during the U.S. cohort celebration so many Fast Runners reference and highlight the impact the ZS-led OKR workshop had on them and their business." 
As Consultants on Growth Projects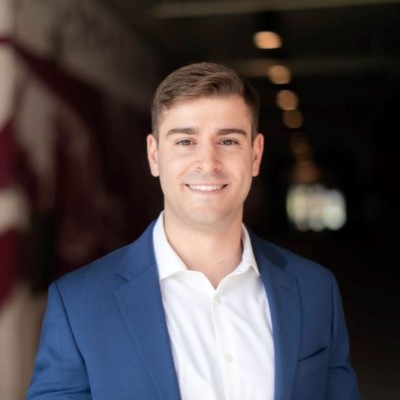 Adam Carroll, Strategy Insights and Planning Consultant at ZS in Atlanta, collaborated with Tracy Jefferson, founder and owner of Dream Builders Learning Center on creating a persuasive pitch deck to strengthen Tracy's partnership with TISHCO Properties and attract new partnerships with organizations like Hyundai.
"I appreciate Adam's professionalism and being able to catch the business's vision and purpose. I also appreciate that there is some childlike personality in him!" —Tracy Jefferson, Bpeace Fast Runner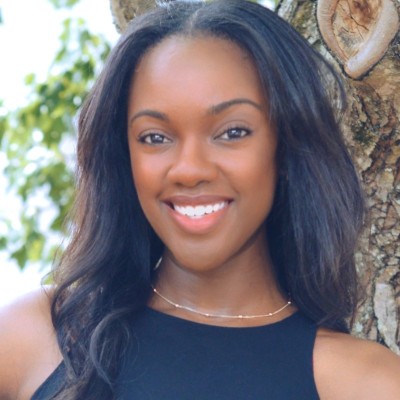 Patrice Johnson, Strategy and Insights Planning Manager at ZS in Atlanta, worked closely with Daneese Carter, founder and owner of Daneese Tax and Accounting Services, to create a roadmap for business growth. Together they developed an Excel template to analyze and prioritize Daneese's entrepreneurial activities, enabling her to make strategic decisions regarding resource allocation and delegation.
"The Fast Runner + Skillanthropist partnership creates a positive atmosphere in which business owners can confidently express their concerns about current business challenges. Additionally, the partnership creates a collaborative space to develop processes centered around growth and navigation of any future challenges." —Patrice Johnson, ZS
Kelly Tousi, Principal Emeritus at ZS, collaborated with Dr. Jada Moore-Ruffin, founder and owner of Real Wellness Enterprises. Their endeavor centered around developing a robust revenue tracking system and client funnel, equipping the staff with the tools to make strategic decisions that amplify both client acquisition and revenue generation.
Kelly Tousi provided thoughtful and much-needed insight into our business operations, marketing, and client acquisition funnel. With her keen ability to distinguish "the problem behind the problem " as a fresh set of seasoned eyes, our company has implemented metrics that our team can use to set goals, track progress and engage at multiple levels for growth and success. 
-Dr Jada Moore-Ruffin, Bpeace Fast Runner
HOW EMPLOYEES AT U.S. COMPANIES HELP SMALL BUSINESSES GROW
Corporations join Bpeace to offer their employees opportunities for creating a lasting impact by sharing their business skills with owners of small and midsize businesses worldwide, who are confronted with significant challenges.
Here's what ZS employees value from their work with Bpeace:
Giving back to their communities:

With a significant portion of the U.S. cohort based in Atlanta, ZS employees from the Atlanta office could contribute to their local community directly.

Making a positive impact:

By sharing their knowledge and skills, ZS employees contribute to a global effort to create jobs and empower business leaders in communities that need it the most.

Professional growth:

Employees at all levels, from entry-level to seasoned executives, have the chance to enhance their skills and gain new experiences by working with Bpeace Fast Runner businesses.

Building relationships:

Engaging with Bpeace fosters lasting connections among fellow employees, Bpeace staff, other Skillanthropists and the business owners in the Bpeace portfolio.

Support and tools make it easy:

Bpeace provides comprehensive tools, frameworks, orientations, training and a supportive community to facilitate an impactful and rewarding volunteer journey.
"When I think about rewards, I think about my first experience with Bpeace. It allowed me to grow personally while at the same time impacting the broader community. I helped a team with a goal-setting workshop, and we are still in touch. The personal connections were meaningful and made me return to volunteer again with Bpeace." —Kelvin Sein, Strategy Insights & Planning Associate, ZS
To this day, the relationship between Bpeace and ZS continues to deepen and grow, driven by a shared commitment to make a positive and lasting impact on businesses and communities where the need is greatest. Jordan Less continues to be a driving force, joined by Patrice Johnson who has helped spur a new ZS Bpeace Core Team with the express goal of expanding and strengthening the partnership moving forward.
ZS employees have contributed their knowledge, skills and passion to uplift Bpeace Fast Runner businesses around the world. They have made a measurable difference in the growth of these businesses and in the stability and health of the employees, their families and surrounding communities.


The Bpeace proven model has been creating jobs for 20 years. For more information on how you and/or your company can get involved, contact Susy Cheston at scheston@bpeace.org.