In an ever-evolving American experience, understanding different cultural sensibilities is crucial. Bpeace Skillanthropist Luis Tejada explains: "We need to create more diversity, and sometimes it means investing, taking the risk and really believing in people. You have to be committed. It's a lot like gardening: You have to plant the seeds and watch them grow." Just as plants require care, diversity thrives when we invest time, effort and trust in people from various backgrounds.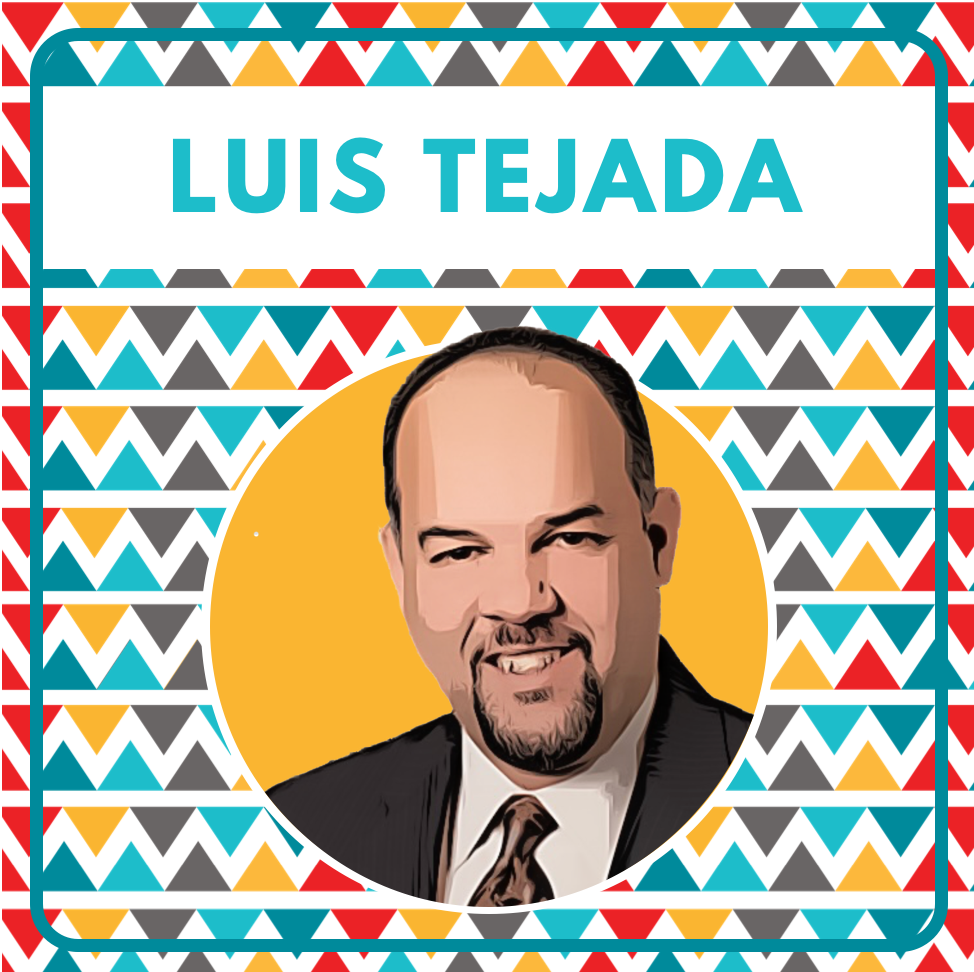 Luis's journey is deeply rooted in his Dominican heritage, which has instilled in him a tradition of giving back and community support. He understands that embracing cultural sensitivity is not only vital for fostering diversity but also for effective communication and building trust. By respecting and acknowledging different cultures, we create an environment where everyone's voices are heard and valued. 
"Giving back has always been part of my experience personally, but I think it's tied very much to the community as a whole," Luis says. "We've always been the type of community that takes people in. When I came to this country, very few Dominicans were immigrating, and most of the people in the Latino communities where I lived were Puerto Ricans. Those people took us in, to where now we've incorporated some of their customs, cultures and traditions into what we do as Dominicans. And this is where you start 'othering.'"
Embracing Cultural Sensitivity 

Hispanic Heritage Month is a reminder that a new identity is being born out of the American experience, "and it ties back to understanding that the experiences have been different," says Luis.
During his personal journey, Luis learned that economic empowerment means freedom and that collective efforts can transform lives. Cultural sensibility plays a pivotal role in his approach to business. "It didn't take very long for me to realize that I was not just bilingual, I was bicultural," he recalls. "And I was bicultural in the sense that I was able to relate across different cultures, and that would be a tremendous skill. What's important in business is communicating clearly and really being able to connect around a certain amount of values."
By removing cultural barriers and establishing a deeper cultural and human connection, you can communicate in a manner that enables the discovery of a consensus that is advantageous to both parties. Luis continues: "So for me, I always look at every interaction I have with the lens of How do I connect with this person? How do I connect with them culturally? Because, ultimately, being in an environment where you're familiar with the culture makes you more comfortable and able to build trust. If you build trust, you can build great things."
Recognizing the Contributions of Small Businesses


"I'm passionate about supporting small businesses, especially women-run businesses and those led by immigrants," Luis says. "They may not necessarily be the Googles and the Teslas of the world, but they are no less important or less significant in their achievements. We need to recognize their contributions not only from a financial standpoint but also the impact they've had on the development of entire communities in the U.S. Let's extend our appreciation beyond Hispanic Heritage Month and recognize these contributions year-round."
Advice for Skillanthropists


In his role as a Bpeace volunteer Skillanthropist, Luis exemplifies the power of building cultural bridges. He encourages others to follow suit, emphasizing the importance of understanding and respecting different perspectives. "I think the first advice is to understand that you may be seen as the 'other,' and that is something you have to overcome," he says. "A lot of times, it's just about doing some research. When a Fast Runner is talking to you and they may have a certain hesitation toward something, you understand where it comes from. We as Skillanthropists are the ones who have to really build the connection because we're the outsiders. Ultimately, to make recommendations on their business, you have to be able to break through the hesitation and understand it." 
Being an entrepreneur and running a business isn't easy, and a lot of emotions are involved. To break down these barriers, Luis suggests that Skillanthropists relate with Fast Runners on a more human, intimate and cultural level. "This is an avenue to which we can all connect," he says. "Let's face it. We may disagree about a lot of things, but I'm sure across every culture, we can find something we enjoy within that culture."
As Hispanic Heritage Month unfolds, Luis Tejada's journey serves as a poignant reminder of the transformative power of diversity, inclusivity and cultural sensibility. 
Luis Tejada has dedicated his career to collaborating with business leaders across various industries, working together to design and execute sales processes and strategies that revolutionize sales organizations. These initiatives are aimed at fostering sustainable growth and offering associates the chance to fulfill their complete professional and personal potential. Some of the business he worked with are: DomEc Entrprises LLC, Goya Foods and White Rose Foods , Inc.