Bpeace Skillanthropist Karisa Mashlan has deep experience in strategy and transformation, and that has served her well as a volunteer advisor helping Bpeace Fast Runner businesses grow.
OKR (Objectives & Key Results) Learning Labs:
In 2022, Karisa helped conduct two learning labs introducing the Objectives & Key Results goal-setting framework. These learning labs reached approximately 60 entrepreneurs from 20 companies in El Salvador and the U.S. The workshops provided a practical tool for strategic goal-setting and performance measurement. Despite being busy entrepreneurs, 100% of the business leaders participating felt that the workshops were worth their time, and 80% said they intended to implement the learnings to manage their businesses moving forward.
Individualized OKR Consulting:
In addition to presenting the framework during group learning labs, Karisa provided one-on-one OKR consulting to ten of the businesses to help them put what they learned into practice. First, each business drafted OKRs independently, bringing their visions and insights to the table. Next, Karisa met with each business leadership team in a dynamic session to clarify their aspirations and how they intended to measure progress.
She encouraged businesses to recognize strategic shifts and then to revisit, reevaluate, and reprioritze objectives, as necessary. The direct, hands-on consulting approach had a transformative effect on business leaders, prompting them to engage in strategic discussions with their teams that led to new growth roadmaps.
Karisa's greatest contribution was the quality of her questions. What are the steps needed for a light manufacturer to increase wholesale sales by 10%? How can inventory control be improved so that the time period for purchase of supplies is reduced by 2 weeks? How can a digital strategy be optimized to increase overall leads by 70%? How can a business increase its year-over-year sales by 15%?
With each session, Karisa emphasized the vital importance of measuring and diligently tracking progress. This aspect, she stressed, is integral to ensuring their business endeavors stay on course and remain in alignment with their overarching goals.
Motivated to serve:
Karisa has spent significant time volunteering her skills with Bpeace, and a key reason is the alignment with her values.
Karisa writes:
Through my personal and professional endeavors, I have learned how impactful and rewarding it is to give back my time, talent, and efforts. As a skills-based volunteer and Executive Council member for Bpeace, it has been tremendously rewarding to serve as a subject matter expert, advisor, and thought leader with the aim of supporting the success of small businesses in Central and North America. Through my skills-based work with Bpeace, I have been fortunate to work with various small business owners as they navigate their unique business challenges and opportunities. These small businesses have ranged from a Black-owned consulting firm in North Carolina that advances supplier diversity to a Salvadoran company making industrial ventilation equipment, to a surf resort on El Salvador's Pacific coast. Supporting them through this journey and hearing success stories as their businesses grow, evolve, and thrive is the reason I continue supporting organizations like Bpeace.
By contributing to Bpeace, Skillanthropists like myself make an impact beyond our typical 9-to-5 role. Skills-based volunteers have an uncommon opportunity to stretch our thinking, serve as a sounding board as business owners solve interesting problems, and gain experiences related to different facets of business in various sectors. Contributing to Bpeace is directly aligned with my core values and causes that I deeply care about, including global prosperity, celebrating entrepreneurship, and supporting women-led businesses. Volunteers in the Bpeace community find different inspiration and motivation to give back – what is yours?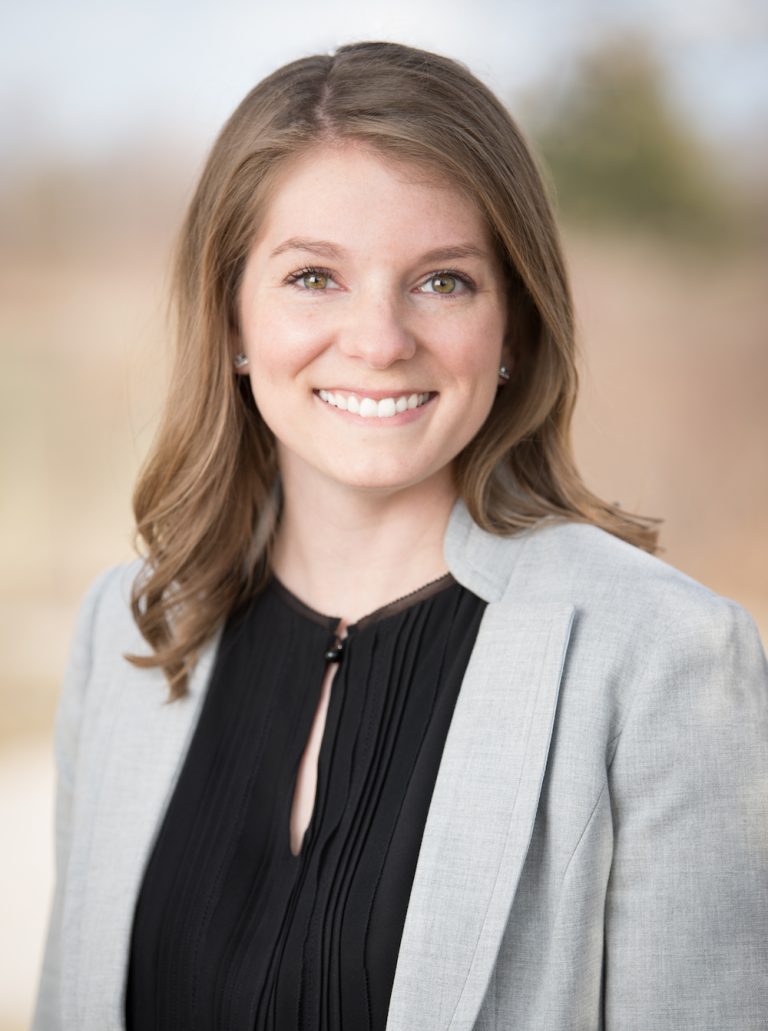 Karisa Mashlan currently serves as Associate Director of Corporate Strategy at Kimberly-Clark. Bpeace first got to know Karisa when she worked as an Advisory Consultant with our corporate partner ZS. Her current volunteer leadership includes serving on the Bpeace Executive Council, as Vice Chair of Mid-Career Programs for Forté Foundation's Alumni Leadership Council, as an active Member of Women in Technology Wisconsin, and as Global Engagement Manager for the IE Alumni Women's Network.