Tough Philanthropy Requires Choice, Not Chance
By

Mark Fleming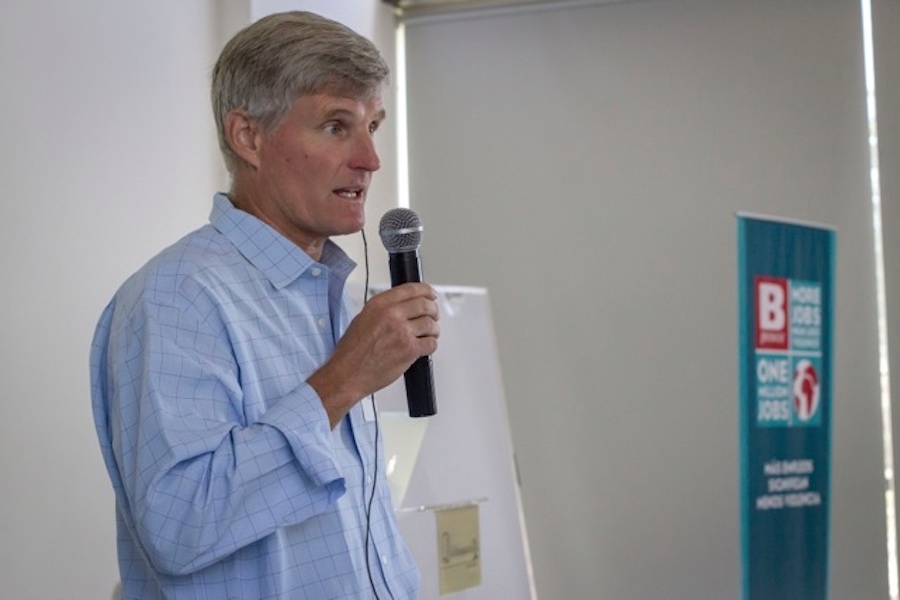 Personal Engagement
For more than 25 years, I've sat on many non-profit Boards, made my share of significant donations, and even volunteered my professional time. In these roles, I've helped tackle issues in education, economic development, health and the environment. I've learned the hard way, that the key to being a satisfied donor of my time and money, is having a passion for the issue. Do you have first hand experience or meaningful connection to the issue at hand? Do you have a daughter encountering gender bias of the type an organization is trying to change? Have your overseas travels or time spent in America's inner cities opened your eyes to poverty and lack of educational and economic opportunity?
When you connect directly with a cause, you are more likely to engage beyond just financial support. Contributing your time and personal talents as well has your philanthropic dollars, can have far greater impact--for the organization and for you.
Measurable Impact
Once you've decided on your focus, there is no dearth of organizations to consider. Conquering cancer your cause? There are probably thousands of non-profits tackling this. Be sure you understand how the organization measures its outcomes and results. In the not-for profit sector, you cannot assume impact is robustly measured and documented. Read carefully about how the not-for-profit evaluates its progress and social impact against their stated mission and objectives. There are third parties that audit and verify financials and metrics. This can be extremely helpful for your due diligence. I particularly like Guidestar or Charity Navigator for larger non-profits.
Organizational Efficiency
My preference is for lean organizational structures with minimal overhead and low indirect costs. You might be surprised to learn a large portion of staff in some not-for-profits are solely focused on fundraising and other overhead functions. Organizational structures vary, but don't be afraid to ask the tough questions before donating your time and money.
A look at an organization's financials either from their website, or downloaded from Guidestar can give you insight into what percentage of expenses are directly spent on programs and not admin or fundraising. For small non-profits of less than $3 million in revenue, I like to see that at least 75% of their funds go to program activities. For larger organizations, I like to see that 85% or more go into programs. Any non-profit that spends less than 65% of its funds on program activities should not deserve your consideration.
Who's On My Giving List This Season?
At the top is Bpeace. Rated 5-stars on GreatNonProfits, Bpeace brings business acumen to conflict-affected countries, including Afghanistan, El Salvador and Guatemala. We believe in the economic empowerment of women, and in fact nearly 70% of the businesses we assist are women owned or led. I say "we" because I've been on the Bpeace Board for two years, and just recently was elected its Chair.
I'm also a big supporter and Board member of the Harding Land Trust (HLT) in New Jersey where I reside with my family. The HLT is dedicated to preserving farmland, woodlands and natural areas that give Harding its distinctive quality of life. Harding Land Trust works to safeguard our natural resources and preserve the rural character of our community for current and future generations.
The Bottom Line--Be Smart About Your Philanthropy
We live in interesting and challenging times and the world and our communities need our help. We should all be looking to pay it forward with our time and money.