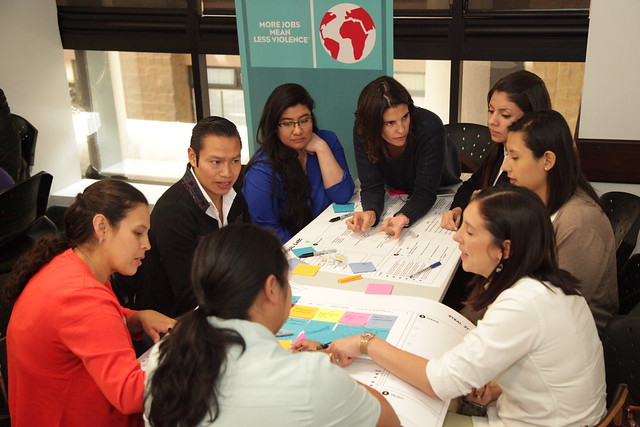 Finance and Growth Advisors
What you will be doing
Help the leadership team of a Guatemalan business decide how to fund their goals to grow their business. We are assembling teams of Skillanthropists who either have a finance or industry background. Together you will listen to where and when the Guatemalans want to grow, how much capital they may need to invest in their own operations. Your guidance will help them articulate their strategy. You will also analyze their business and financial models, develop a compelling pitch for potential investors and lenders, and validate or enhance their growth plans.
Your role will also include reviewing detailed financial statements and developing, with the leadership team, a projection model that includes financing assumptions and cash flow analysis.
The impact of your work will strongly position the business for key discussions with potential investors, leading to growth and more jobs for Guatemalans.
Over the course of six months you will:
Provide approximately 16 hours of consulting advice remotely.
Communicate remotely to jointly create and start implementing a scope of work.
Bpeace staff will stimulate the initial conversations between you and your "client."
More jobs are critical in Guatemala right now to help stem the flow of irregular migration. Small and medium businesses account for 60% of the economy. Steady employment provides legitimate alternatives for Guatemalans who would otherwise migrate, or pursue illegal activities and gangs. Your advice and expertise will help these businesses create jobs and build a stable future for their workers and communities.
What you will be doing

Remotely advise business owners in Guatemala as they prepare growth strategies, timing, and funding. You will play a key role in analyzing business models, growth plans, financial projections and their pitch to investors or lenders.
Where you will be doing it

Remotely.

You are qualified if you

Have a industry-specific strategy and growth development background or financial analysis, investment banking and/or accounting experience.
Can apply your experience to small/medium sized businesses in Guatemala.
Can volunteer approximately 16 hours over six months in 2019/2020 to be a remote business advisor.
Harbor passion for business and/or creating jobs in economically fragile Guatemala.

When

September 2019

Commitment

16 hours remotely via Zoom

How much will it cost you?

Tax-deductible membership contribution to Bpeace (starting at $10 a month).
1.

Copy the url at the top of this page for this volunteer opportunity.

2.

Sign-up as a Bpeace member and paste the url of this volunteer opportunity.