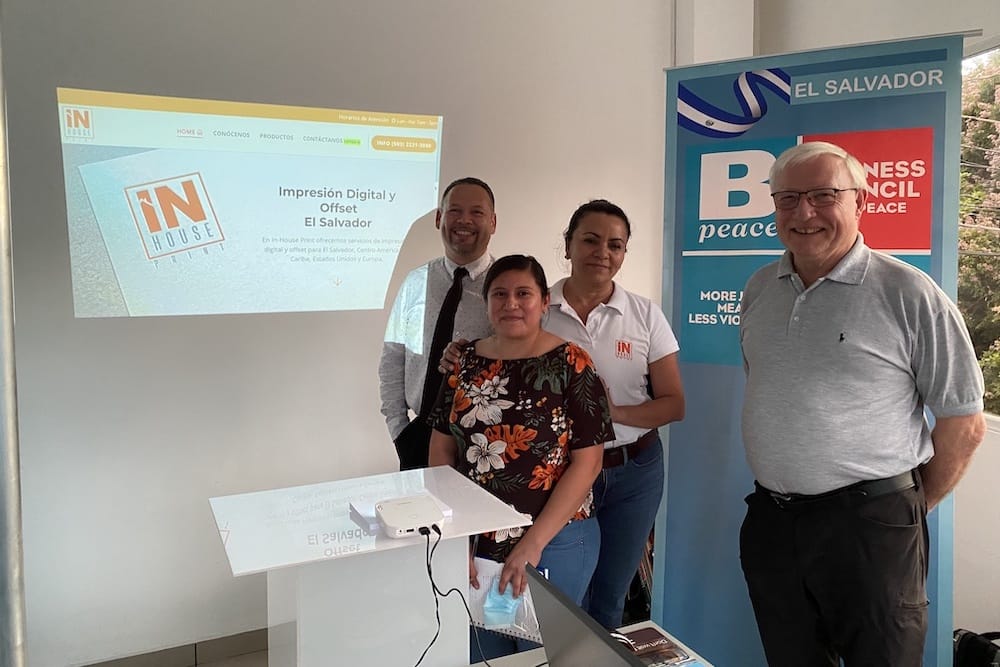 "Bpeace opened my mind so I could follow my heart."
—Dalia Carranza, Co-Founder, InHouse Print
Dalia's mission for the printing business she founded with her husband, Edwin Recinos, is to provide jobs specifically for Salvadorans with limited employment opportunities.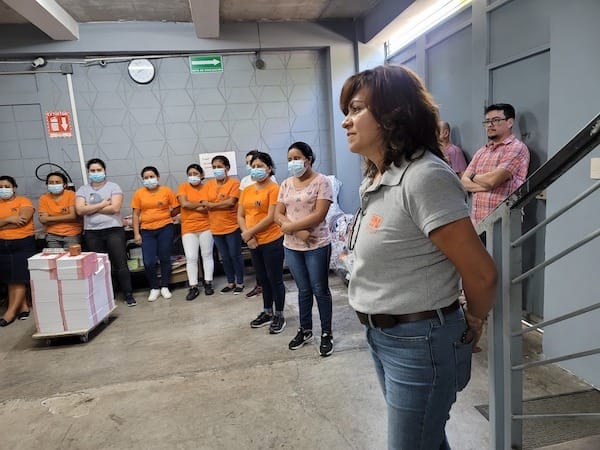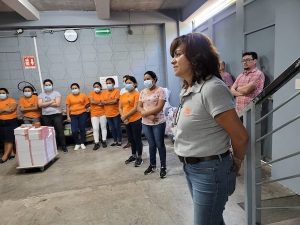 "I grew up in El Salvador with little money or opportunities. The last company I worked for went bankrupt and everyone lost their jobs. That's when we decided to start a business with a positive work environment for employees."
Dalia first turned to Bpeace for help to strategically grow the business without compromising the workplace culture. Karen Vander Linde, an executive coach and business transformation leader, and Angela Scalpello, an organizational development and talent acquisition leader, conducted workshops and one-to-one consultations to address InHouse Print's needs.
"The Bpeace volunteers and workshops showed us how to streamline the production time for each print process and upskill our employees. With the improved efficiency, we were able to expand the facility as well as offer growth opportunities to the staff. We even started giving out scholarships to our employees' children.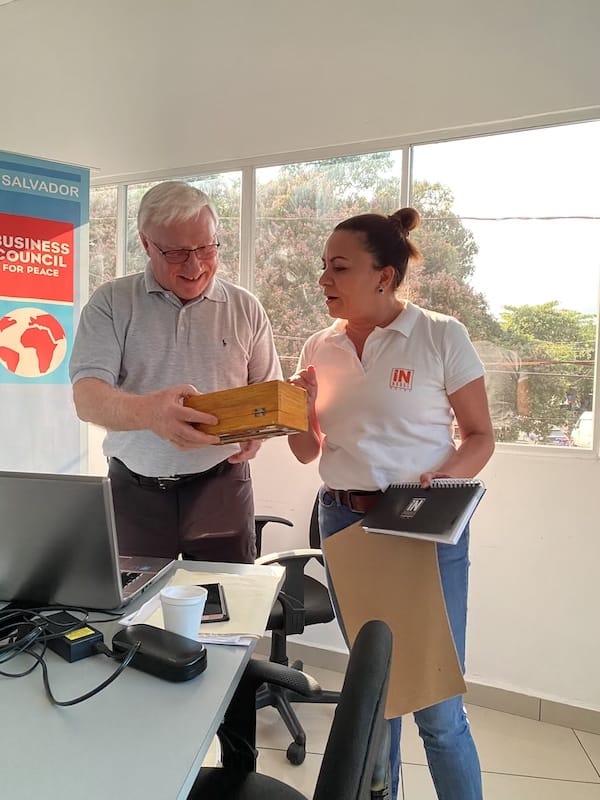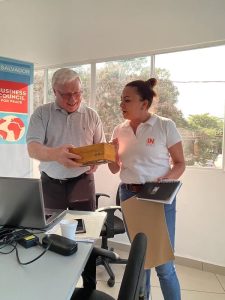 "We believe in providing good jobs for Salvadoran youth. About a third of our employees are under 30, and most of them receive a salary above minimum wage. When the pandemic hit, we preserved employees' salaries throughout the lockdown, even though only four employees could come to the plant at once."
When production resumed after the pandemic, intense growth in demand positively affected InHouse sales but revealed operational challenges, a drop in productivity and quality issues. Dalia and her husband reached out to Bpeace again and were matched with Louis Dries, a volunteer with extensive supply chain management experience and a passion for manufacturing businesses.
Louis spent a week in El Salvador with Dalia and the InHouse Print team. They toured the facilities in San Salvador and San Miguel to understand their strengths and challenges. Communication was the first challenge that needed to be addressed.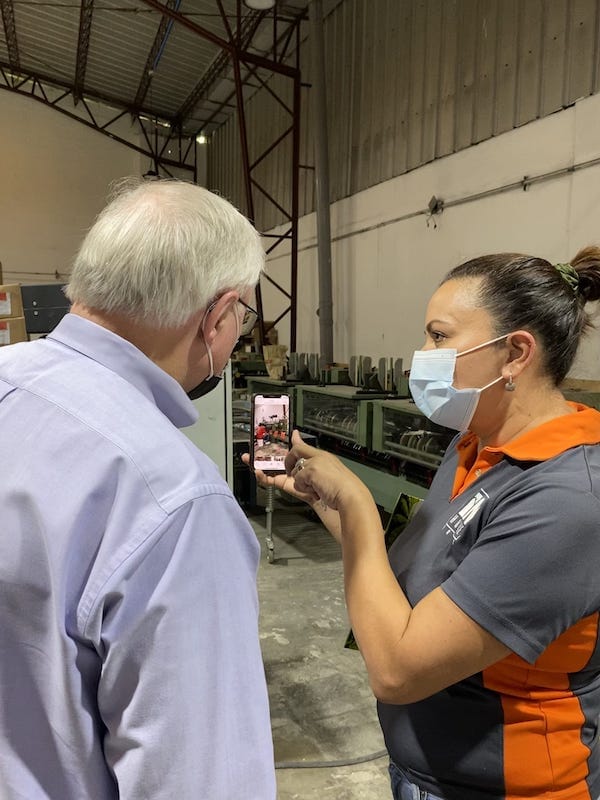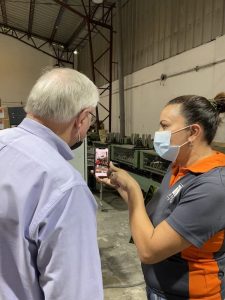 "Louis provided several recommendations such as the '10-minute stand-up meeting,' which we implemented right away, developing a training program, identifying potential coaches among the staff, and celebrating important milestones as a team.
"Louis had a big impact on our production and administrative teams, and really on all of us. His input has been extremely important to creating a clear path forward for growth. Our revenue has now recovered from the pandemic and is growing strongly. Exports to Honduras, Guatemala and the U.S. have also taken off. And most important, a new job has already been created."