Pedal for Peace: What does it mean to you?
By

Mary Ciampa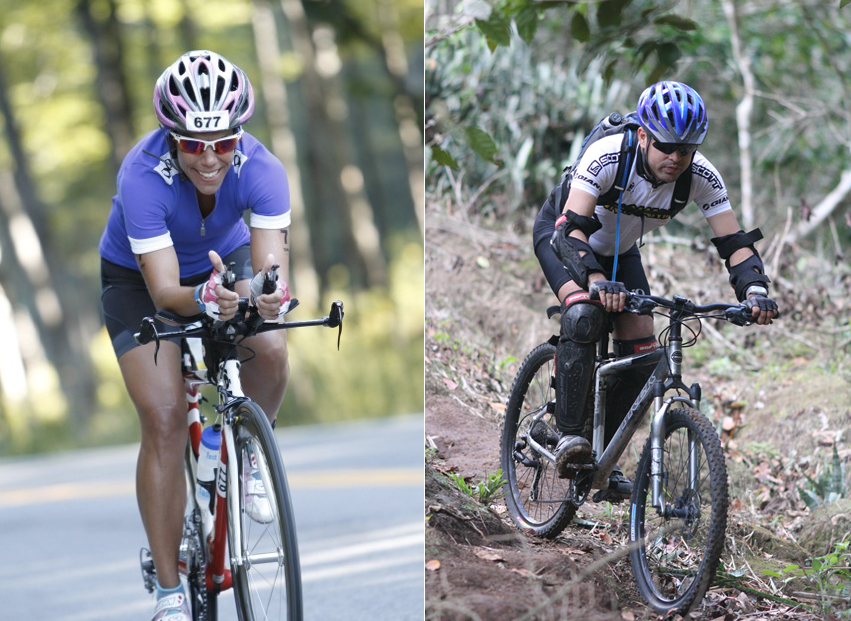 Cycling means something different for everyone. For me, pedaling on my bike means freedom. As soon as I mount my bike, clip my shoes into my pedals and start moving, I am free and alive. I bike across the land to wherever my bike will lead me. I am free to travel to wherever my legs can take me.
I remember when I was 10, my mom was working to raise my brothers and I on her own; my bike was my way of getting around. I biked to see my friends, go into town, go to school and get to my job. My bike meant freedom: freedom to travel, freedom to go where I wanted to go, and freedom to visit different places.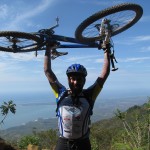 Luis training in his native El Salvador. For our Bpeace Fast Runner, Luis Enrique, who is the production manager of the Salvadoran food processing company Alimentos Lupita, "Biking is an opportunity to view life in a different way. You see all the small details-- the hidden beauty that every corner has. If you take a moment out of your daily routine to experience everything on a new level, you appreciate more what life gives you--a beautiful dawn, a great day, a colorful sunset."
The Lupita in Alimentos Lupita is Luis' mom. She founded the company 19 years ago as a way to give herself flexibility to care for Luis' severely disabled brother. She started by preparing and selling vegetable salads from her home. Today, Luis runs the factory that employs 63 Salvadorans.
Biking has continued to play a major role in my life. It has helped me strive to meet new challenges. So four years ago, I decided to combine my passion for riding with my passion to help Bpeace deepen its impact in the regions where we work. From that Pedal for Peace, Bpeace's annual bike fundraiser, was born. Our goal is to pedal our bikes to help raise money for Bpeace.
Tell us what pedaling means to you.
If you want to support Luis' century ride for Pedal for Peace and his work to create jobs for Salvadorans, you can DONATE HERE.
If you're interested in joining Pedal for Peace as a rider or volunteer, SIGN UP HERE.