Bpeace Young Professionals host downtown NYC fundraiser
By

Toni Maloney
More than 100 Bpeace Young Professionals and a few over-40 rock stars convened to celebrate the partnership of Bpeace, Blue Marble and the forthcoming documentary, Sweet Dreams.
Down in the atmospheric SL Lounge on West 14th Street, New York City, we met new friends, ate delicious Afghan bites, auctioned off 11 fabulous items and even saw a clip of Sweet Dreams. The incredible owners of Blue Marble--Alexis Miesen and Jennie Dundas--spoke about their journey in helping build Rwanda's first ice cream parlor and of the partnership they have cultivated with Bpeace over the years. Of course, we enjoyed scoops of their delicious ice cream as we listened to their story.
Sweet Dreams documents the tale of Rwanda's first ice cream shop and the partnerships that have been built in order to sustain it. Bpeace's Sabra Richardson has a featured role as she teaches the Sweet Dreams staff to record finances "in the same way."
You can read more about the documentary and watch the trailer here. You can purchase tickets for the world premier in Washington, DC on June 19th and 22nd here.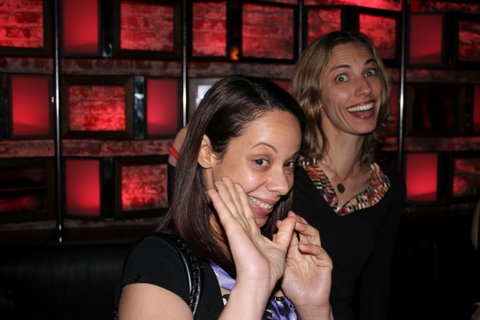 Thanks to the hard work of Bpeacers Kara Castagna, Delilah Rothenberg and Allie Bartolino, who collaborated with Jordan Browning, Biz Ghormley, Fahima Ahad, Meave Murphy, Rachael Rho, Liz Pulver, and Laura Fedoryk to pull off this very fun event. In the wings was Bpeace staffer Lauren Hass making sure all went smoothly.
A very special THANK YOU to our sponsors:
Channing Daughters
Sixpoint
Blue Marble
Khyber Pass
Baked by Melissa.