I'm no action hero, but I felt like one with Bpeace in El Salvador
By

Aja Somal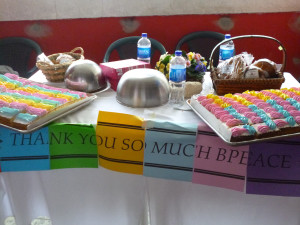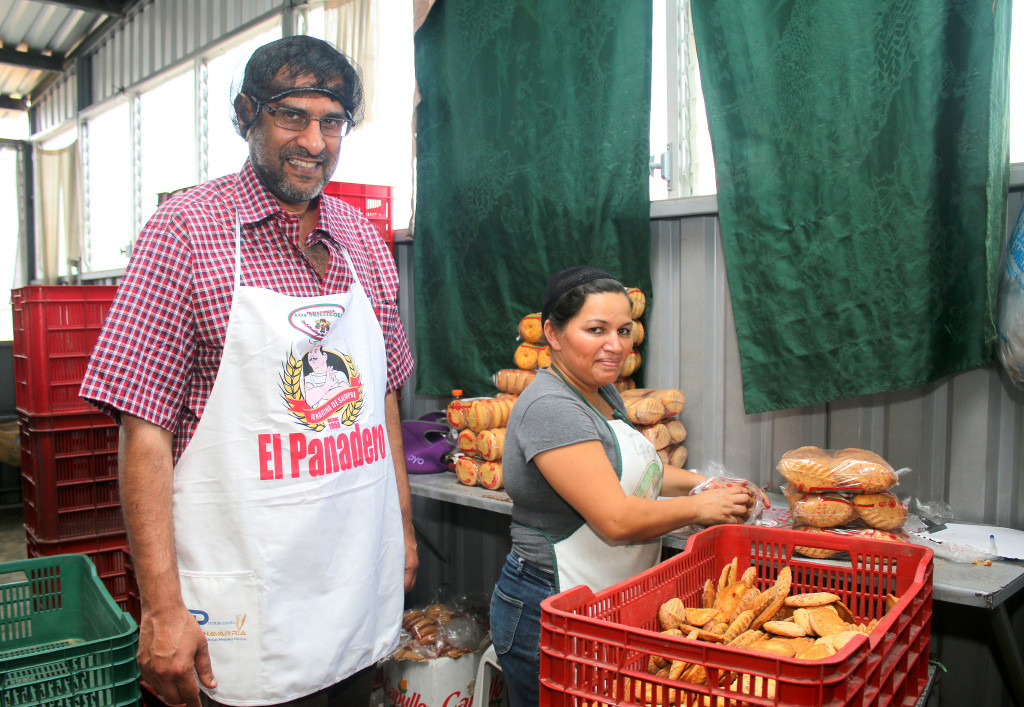 I was surprised when Bpeace and GLG recruited me for my skills. I was asked to travel from my home in the U.K., to tropical El Salvador in Central America, where gang violence is some of the roughest in the world.
My skills: I'm a bakery and foodservice consultant.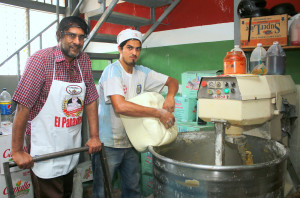 The recruiters: GLG Social Impact, working on an assignment for the non-profit Bpeace (Business Council for Peace). Travel and per diem expenses were sponsored by USAID.
GLG, the world's largest membership for professional learning and expertise, asked me to be a Traveling Mentor for Bpeace, spending a week in El Salvador working with the owners of Los Trillizos bakery; a struggling, but fast-growing start-up. Bpeace's mission is to help entrepreneurs in conflict-affected countries expand their businesses and create employment. They, and now I too, believe: More jobs mean less violence.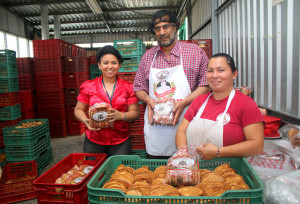 My adventure begins like a Liam Neeson film
I had been looking forward to my trip with great excitement. My wife, Suki, who was to accompany me was also very happy to be involved in such a great project. Unfortunately, the day before we were due to fly from London, her father was admitted to the hospital and I had to cancel her seat. While I was changing planes in Washington DC, I learned he died while I was in mid-air over the Atlantic. I was comforted by the fact that at least Suki was able to be with him during his passing.
The next step did not go well either. I arrived in San Salvador with my luggage having been left behind in the U.S. Things began look up when I was met at the airport by the warm smiling face of Miguel (Bpeace driver), who took me to a supermarket to buy some essential toiletries and clothes before checking in at the hotel. My luggage arrived 24 hours later, unscathed.
Flowers and flags herald my arrival
On my first working day, Bpeace's Regional Director, Ana Rosa Selva, picked me up at the hotel. Without having previously met, we were already old friends after the hours of phone preparation for my trip. Ana Rosa worked the phones even more intently the previous day chasing the airlines for my luggage, as my Spanish speaking skills were nil.
On arrival at the bakery we were met by the owners, husband and wife team Flor and Samuel, who were as excited as I was with the project and the work ahead. My first discovery was that Los Trillizos actually means "the triplets" and is named after Flor and Samuel's triplet daughters. The welcome was quite overwhelming with flags, flowers, table decorations laid out to greet me, and a selection of their wonderful cookies and cakes ready for sampling.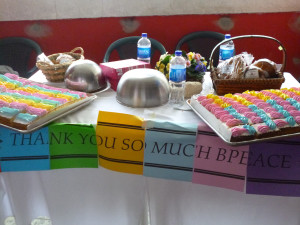 Breaking the recipe code
Ana Rosa and I had agreed on a schedule of work beforehand and one of the first tasks was to review existing recipes. My second discovery was that all the recipes were in pounds and ounces, which was a shock to someone who has used the metric system for the last 30 years. This meant I had to use a calculator throughout the rest of my time in the bakery. The ingredient names in Spanish proved to be less of a problem as I have seen the same (flour, water, salt, sugar etc.) over the years in French, Dutch and Danish. By the end of the trip I was able to write a recipe in Spanish and pounds and ounces—which just proves you are never too old to learn!
I was pleased with the range of equipment that the bakery deployed and we set to work looking at the process methodology with their head baker–Carlos. I was impressed by his recipe knowledge and more so by his willingness to listen to suggestions and try them out without hesitation. Over the next three days we fine-tuned the mixing process to achieve a larger product size with the same weight of ingredients, thus providing the potential of reducing weight and saving money. In all, we made some 14 recommendations for product, process and GMP improvement. Flor and Samuel were receptive to these but cannot implement all of them at once. With Ana Rosa's continued help, they will develop an implementation schedule.
My days were very long and tiring, but so enjoyable. Even my interpreter Monica joined the fun by attempting to make some cookies.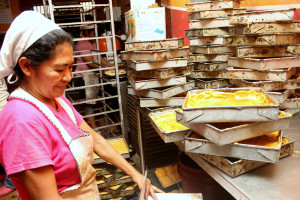 The triplets have talent! And I'm now David Beckham.
I even had the pleasure of teaching the triplets to decorate a frosted cake. Actually frosted cakes are a potential new market channel and product differentiation that will hopefully grow their business profitably in the future.
On my last day I was celebrated to the entire staff as the "David Beckham of the UK biscuit industry." The gathering reassured me that with the obvious commitment and dedication of Flor and Samuel, and continued support of their staff, they will succeed and overcome the short-term difficulties of a current price war.
I left feeling humbled by the spirit of the people that I had met on my wonderful adventure. I also enjoyed some great Salvadoran food including Papusas, local chicken soup and plantains.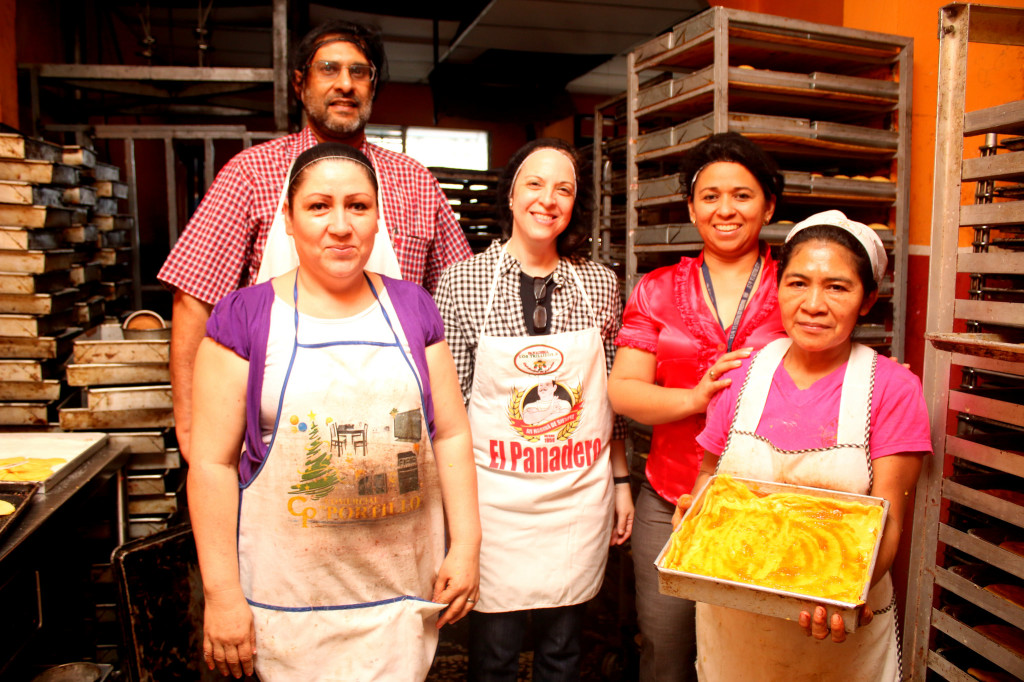 Through Bpeace's excellent program framework and the connective power of GLG, I will continue to advise Los Trillozos remotely to help them achieve the success that they obviously deserve.