In Butare, an unexpected positive outcome from the Race for Innovation
By

Toni Maloney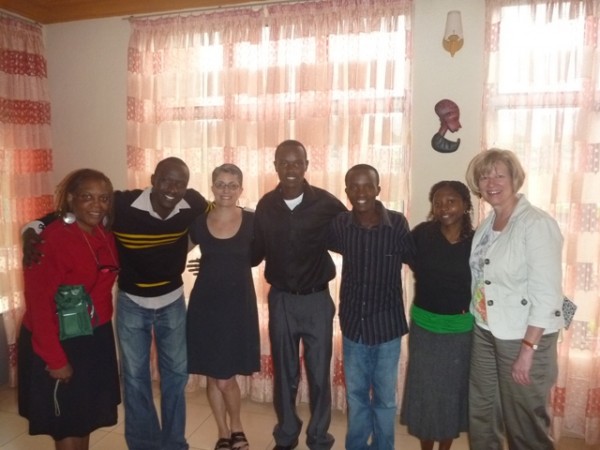 Only a few hours after arriving in Butare, Sabra learned that they were so excited about the challenge for them to "think out of the box" that they started a Business Club and now have 20 members.
Butare is a college town and the ORI Business Club (a new division of the Orphans of Rwanda Inc.) uses the 81 questions from the Bpeace Race application to encourage themselves and fellow college students through out Rwanda. They have invited guest speakers from the business community to conduct presentations.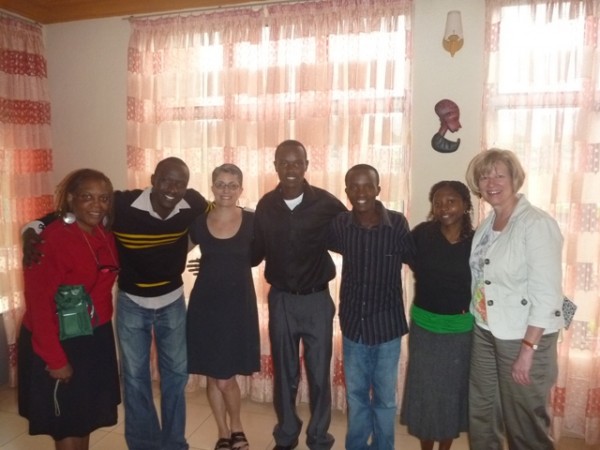 Four of the club members are interns at the Sweet Dreams shop, helping to set-up the business and teach English to the future employees of the show. Above, the interns pose with Sabra, Fran and Donna.
The President of the club wants to focus on helping create viable business plans that reflect what the entrepreneur REALLY wants to do. It seems at the Entrepreneur Centers they are provided with standard plan templates that are not geared to the passions of the entrepreneur. Instead, the club wants to take the Bpeace RACE format and encourage business owners to be innovative.
Sabra: "I want to meet the business people that have spoken at their events and see if they are members of the Rotary Club and how they can support Bpeace in encouraging this energy. How do we turn that into jobs. Everybody here knows Bpeace."