Bubba Rose Biscuit Company Crosses Borders with Pet Treats and Big Dreams: Story and Interview
By

Carole Vaporean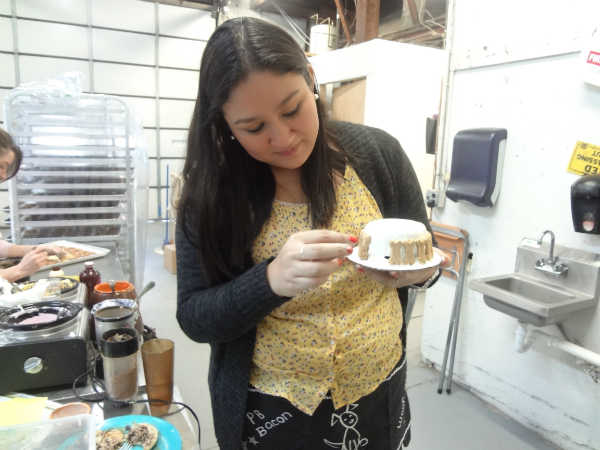 Nor could they have dreamed that their success would take them to El Salvador to share their craft with a pet treat startup and make a lifelong friend.
Bob, the allergy-prone pit bull and the "Bubba" in Bubba Rose, and Rose, the couple's greyhound, were both rescues. Bob had a lot of food issues when the Talleys found him, so they refined his diet by swapping out the unpronounceable ingredients of processed store-bought pet foods, for high-quality organic ones.
Eric and Jessica enjoyed creating healthy recipes and crafting doggie treats elaborately decorated with squirrels and paw prints. They loved it so much, in fact, that they turned their signature bone- and ball-shaped cakes, cupcakes and biscuits into a business.
Success creates an unusual opportunity
By 2014, Bubba Rose products were being sold in 1,100 locations across the U.S., Europe and Asia. The Talleys also authored five dog cookbooks and garnered lots of press. Then Bpeace got wind of them, and another type of opportunity came their way. Would Bubba Rose Biscuit Company host an animal-loving entrepreneur looking to expand her veterinary business with a line of doggie treats?
They decided they would. So when Bpeace brought Fast Runner Diana Figueroa to New York to learn best practices, she spent a week at the Talleys' bakery in Boonton, New Jersey.
But that was just the beginning. Remembering every nuance of what you're learning can be challenging for an on-the-go entrepreneur, especially one away from her home base. To help Diana troubleshoot problems she had run into while implementing what she had learned in the U.S., Jessica and Eric signed on to be a Bpeace Traveling Mentor and spent eight days in El Salvador.
Jessica and Diana both have backgrounds in branding and brand placement, and their common business language smoothed the way for collaboration. Each understood the importance of delivering a quality product to customers and, equally important, presenting it in a way that makes people want to purchase it.
Recently, Bpeace interviewed Jessica about her work with Diana: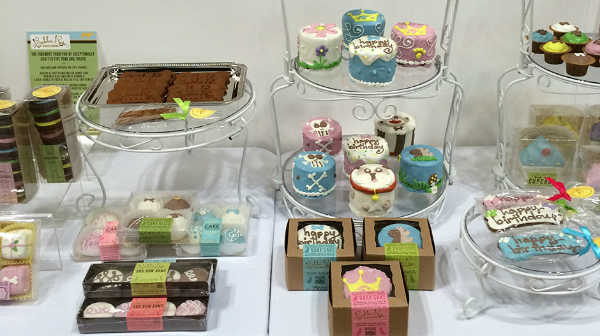 I said, 'You have to dream big. What is the dream of where Peludos goes?' They couldn't answer the whole week. They just said, 'Not yet.'
We finally got the answer when they dropped us off at the airport. Their dream goal was to have both additional pet clinics and Woofkie's bakeries in key retail locations throughout all of Central America. Making them see the big picture for themselves was really rewarding for me and for them. It's giving them bigger goals to strive for. If you don't dream big, you're not going to go for it. So dream big!