Bpeace Executive Business Exchange makes headlines
By

Toni Maloney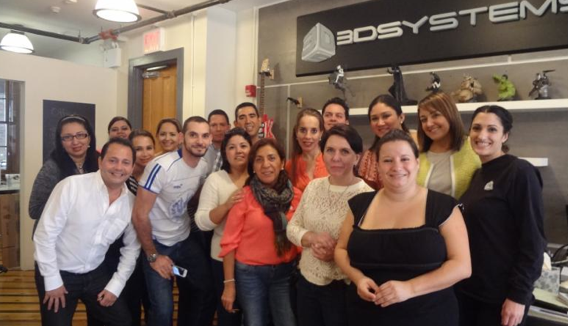 "Entrepreneurship Lessons for Peace and Profit "headlined The Associated Press story that broke November 19, 2014 covering BEBE (Bpeace Executive Business Exchange.) The article connected some of the ways violence in Guatemala and El Salvador affects the businesses of our Fast Runners.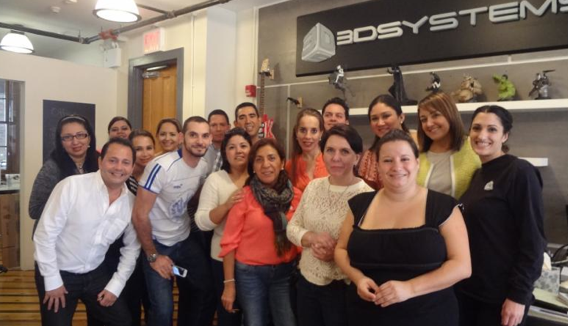 Fast Runners learned about 3D printing, thanks to arrangements by Bpeacer Jennifer Lopez in the yellow sweater.
OH THE ADVENTURES THEY HAD!
Fifteen Salvadoran and Guatemalan business owners participated in the Bpeace Fast Runner program, and their month-long visit to the U.S. had the support of the U.S. Department of State's Bureau of Educational and Cultural Affairs. Nearly 40 U.S. Host Companies shared industry and functional best practices, enlightening the Fast Runners on how to improve their initiatives in supply chain, sales, employee engagement, HR, marketing, job creation and much more.
Once again, the importance of employee engagement was a key take-away for the BEBE participants. At many of their 32 Host Companies, the Fast Runners learned that "happy employees = happy customers."
Hear the buzz in the room? This was a very hard-working group of Fast Runners. Marcos, Managing Director of pita bread manufacturer Grupo Joseph in El Salvador, took this selfie, and won "best photo" from Bpeace's creative director, Christina Rodriguez.
Thanks to our generous Host Companies for making it all possible!
Little Rascals Doggie Day Care and Boarding LLC