U.S. Companies share their expertise for Bpeace Executive Business Exchange
By

Kathryn Lerner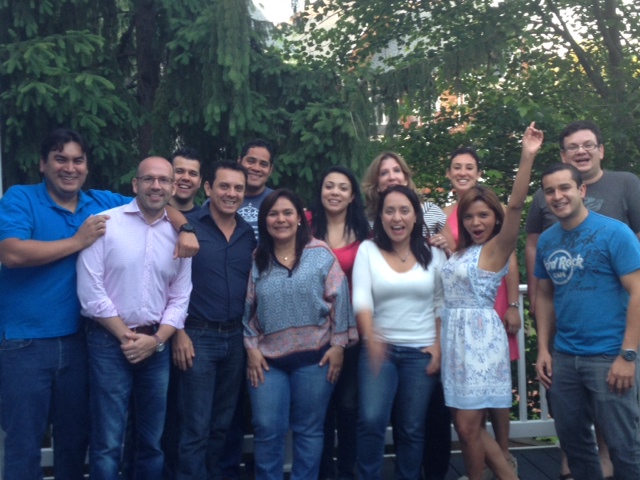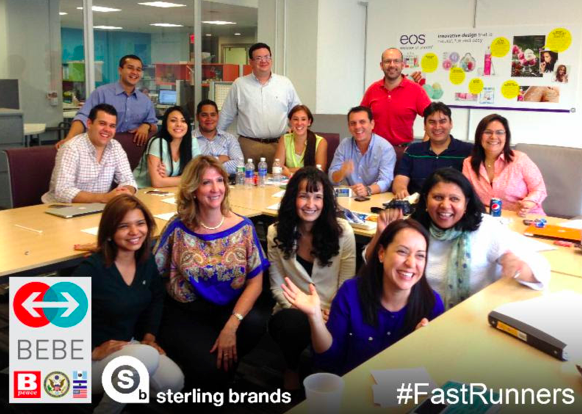 During their first weekend of orientation, the Fast Runners were introduced to Bpeace management tools such as KPIs and the Bpeace Forward Plan; toured downtown Manhattan; and, honed their U.S. cultural sea legs at a dinner hosted by Bpeacer, Carmen Barros. The program kicked off with a day-long boot camp on marketing and branding at Sterling Brands where Alpa Pandya and Jana Zednickova pushed the Fast Runners to think in new ways about their target customer and how to reach them.
With their appetites whet, the Fast Runners embarked on their business adventures to Host Companies, some as far away as Portland and Mississippi, where employees enthusiastically awaited their arrival.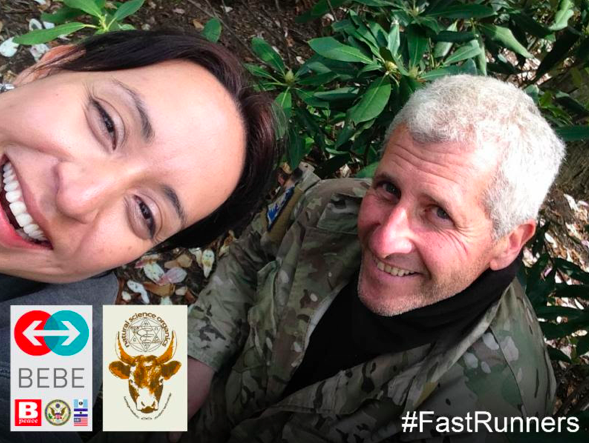 THE MANUFACTURERS
Margarita, Operations Manager of NR CONSA, a manufacturer of organic liquid fertilizers in El Salvador, first got messy with Steve Storch at Natural Science Organics. Then it was off to Tara Solutions LLC and U.S. Ag LLC where she learned current trends in liquid foliar fertilizer and how to build perceived brand value, leveraging it to enter new markets. Margarita was excited to see that "you don't have to be big to do big business" and plans to utilize internet marketing in order to do so.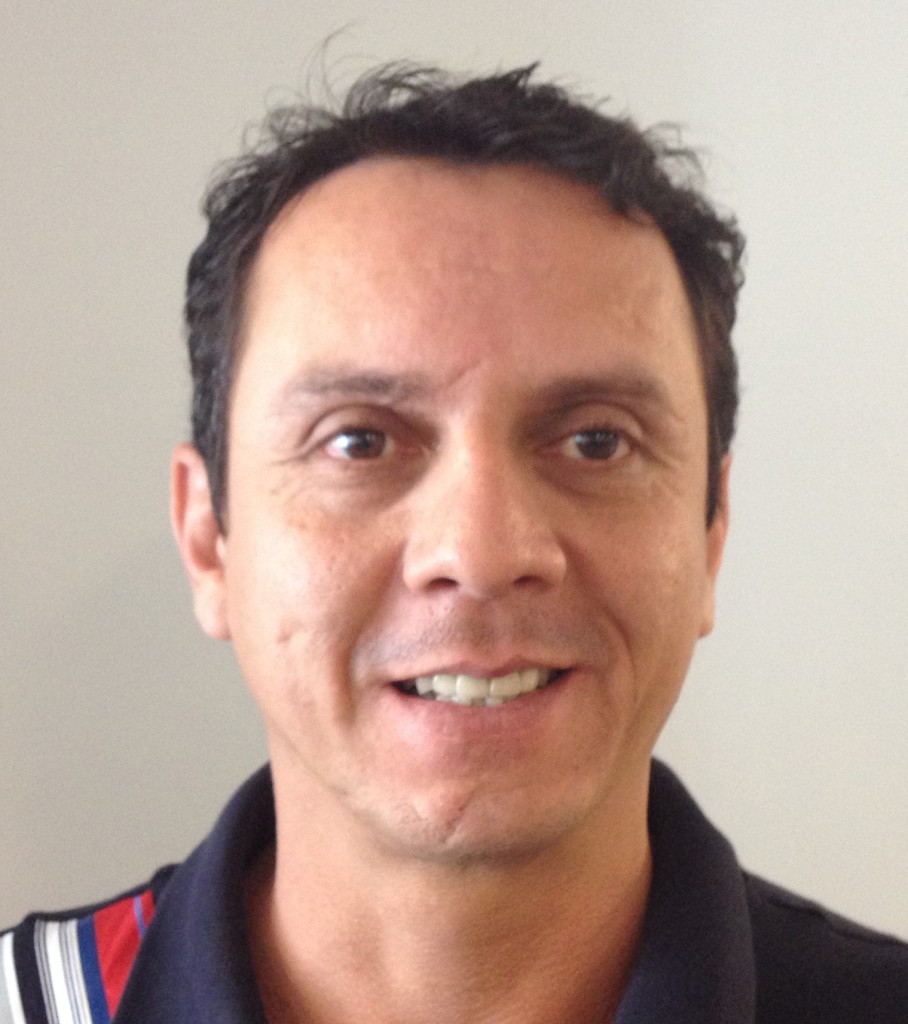 Mauricio, co-founder of American Doors, a Salvadoran company that manufactures and installs metal doors, spent time learning best practices in custom order project management and new sales strategies for selling to both the construction trade and hardware store channel from Rick Olswanger, Chase Doors, CCI Construction and Basec Corp. Mauricio was happy to have developed new business relationships with the possibility for partnering on future projects.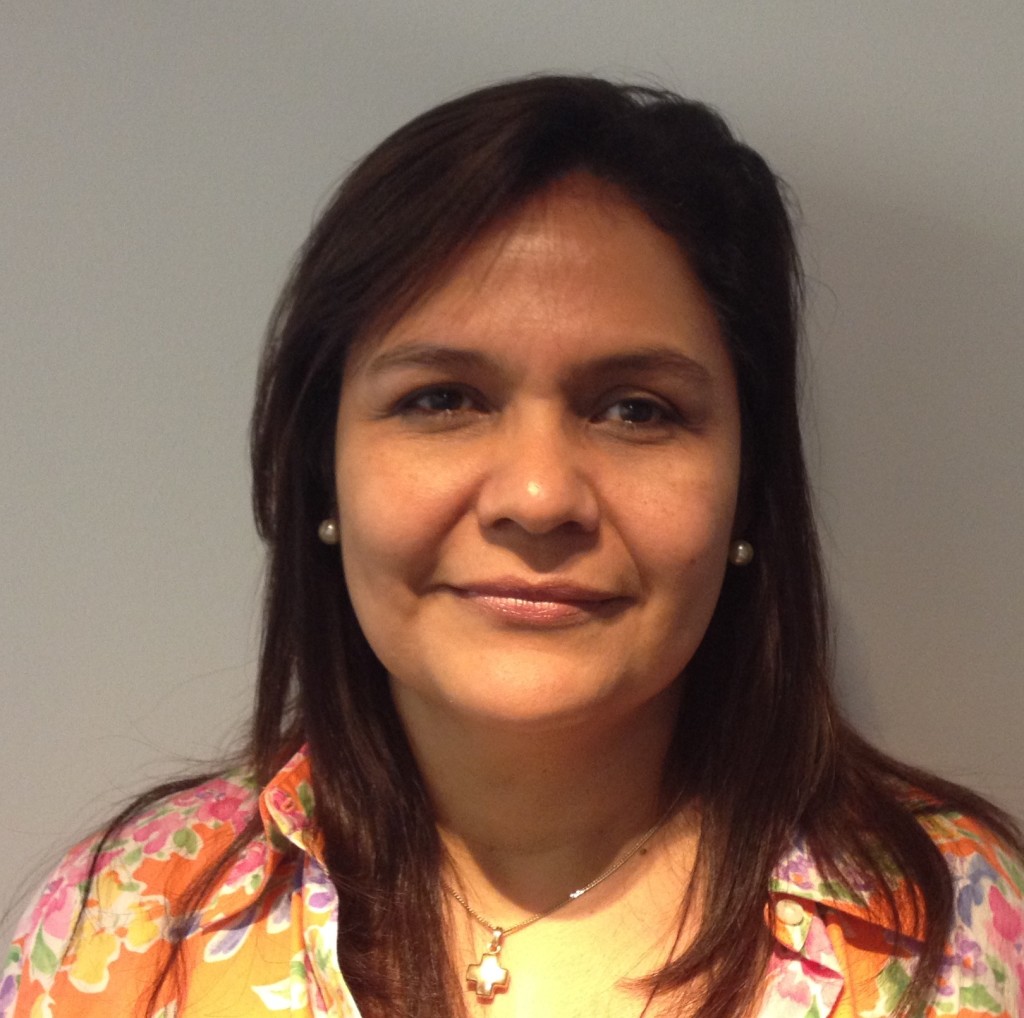 Marta, owner of Santa Croce, a leather handbag manufacturer, visited MZ Wallace and Rag and Bone where she focused on the seasonal design process, new sales and distribution techniques, and design trend methods. Marta is happy to return to El Salvador with new export relationships and orders. She also said "I feel more secure and confident in myself and my business…BEBE has given me the confidence that my company can grow and also make a difference in our community."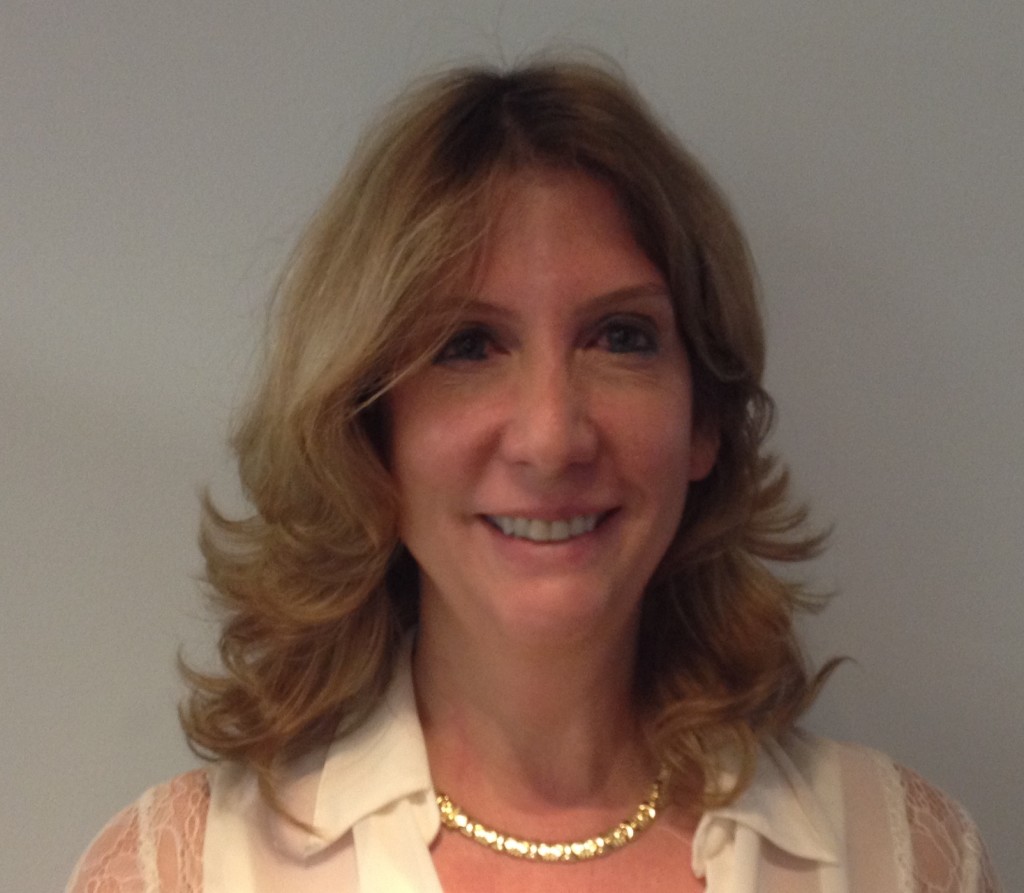 Rhina, General Manager of Fuenteclara, a manufacturer of household and commercial cleaning products spent time at Accel Inc, Seventh Generation and Harrison Specialty where she learned the latest trends in packaging design and consumer and industrial cleaning product development. Rhina was "inspired beyond expanding my company…I really want to become a leader in my community as well."
WOOD FURNITURE, CABINET MANUFACTURING AND MILLWORKING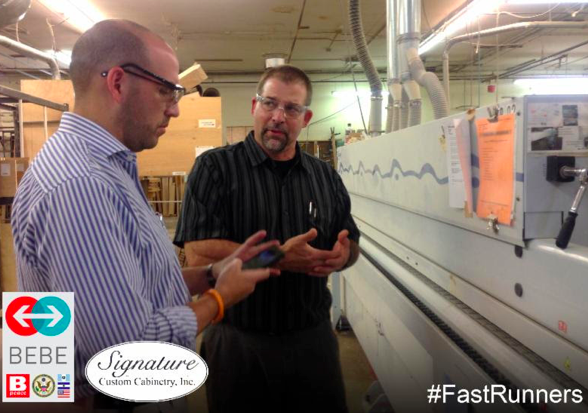 Rodrigo, of Everhill, and Mario, of Muebles Nuvesa, paired up to learn best practice cabinet and furniture manufacturing skills at Stiles Machinery and Fairmont Designs. Rodrigo and Mario split up to visit Signature Custom Cabinetry Inc. and American Furniture Manufacturing, respectively.
Rodrigo focused on best practices in organizing work flow, showroom design and kitchen/bath collection promotions, and how to identify which new products to develop. He said "I can say that BEBE is the best experience I have had since I started my company… I have met many people, many companies and made great relationships that will help us grow our company."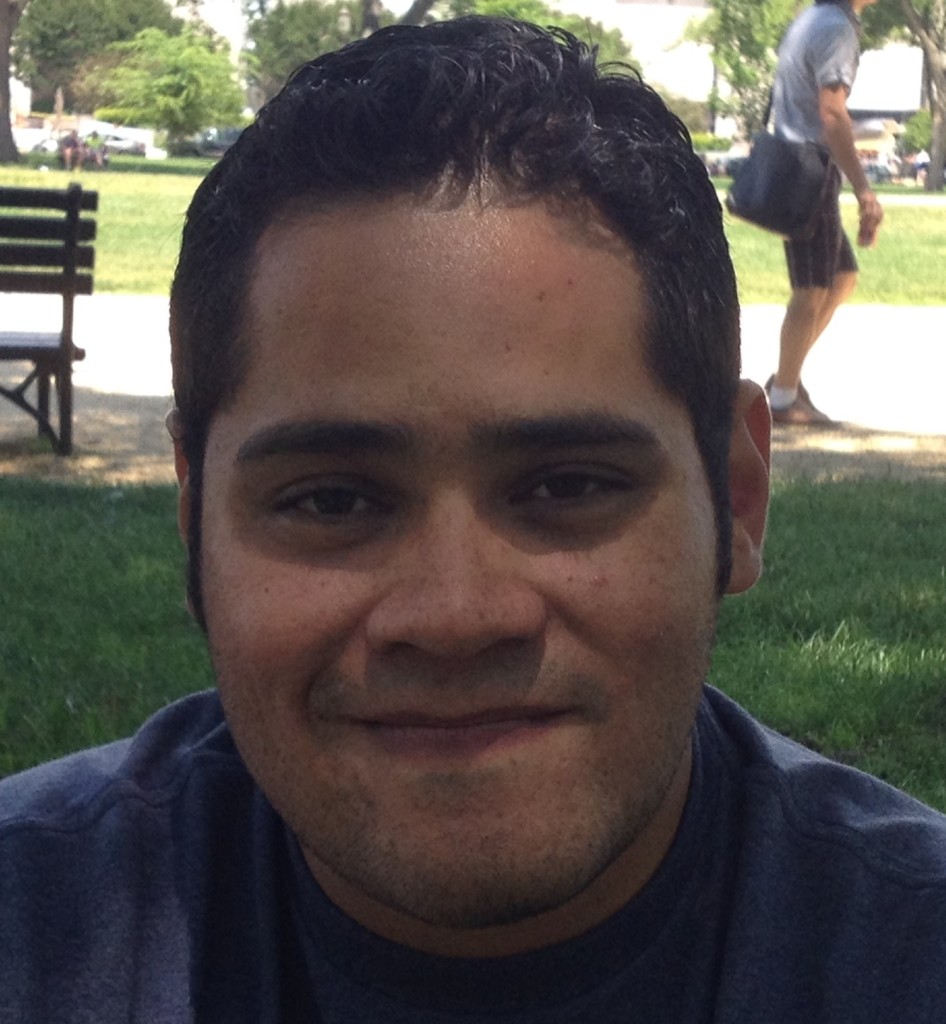 Mario focused on obtaining updated best practices in organizing work flow, showroom design and kitchen/bath collection promotions, and how to identify which new products to develop. He said "I can say that BEBE is the best experience I have had since I started my company… I have met many people, many companies and made great relationships that will help us grow our company."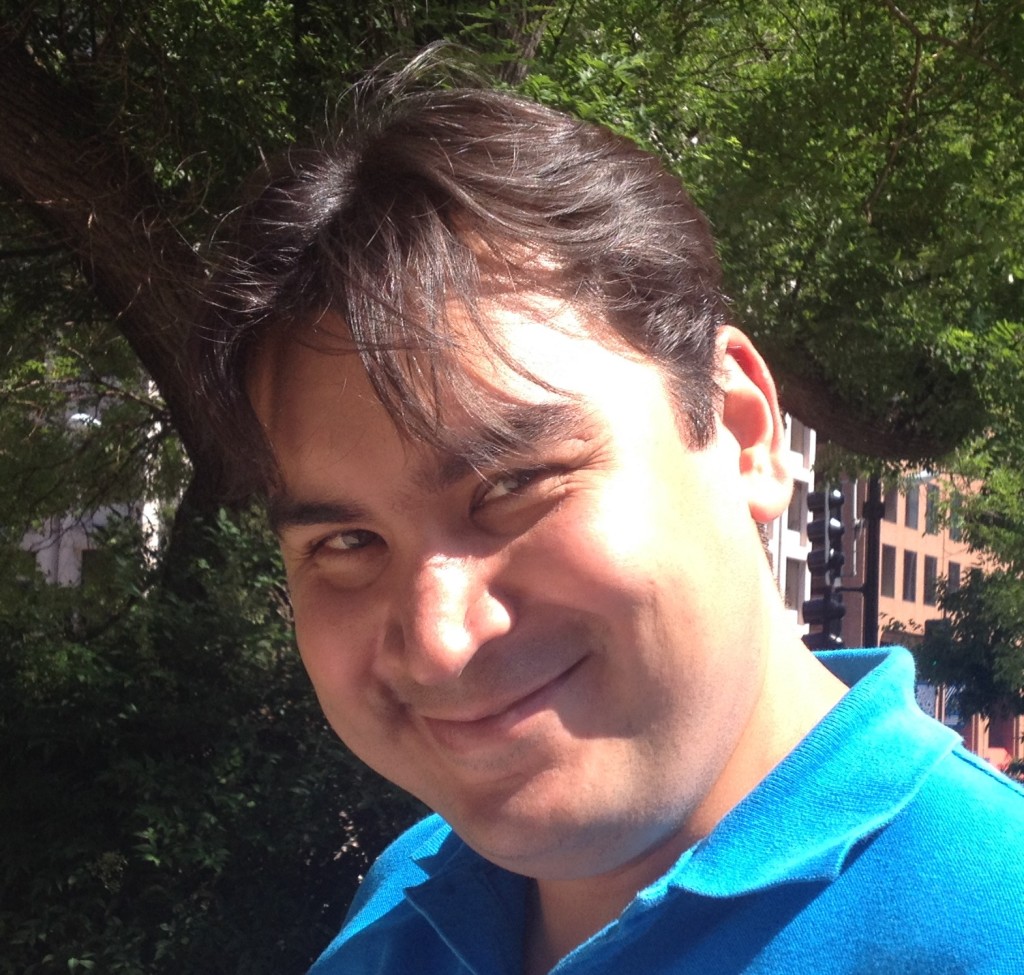 Jose Rodrigo, of Manufacturas en Madera in Guatemala, visited American Millwork & Cabinetry, Synergy Custom Fixtures, Eastern Millwork, Perkins and Will, and Catherine Cleare Interiors to improve production at his mill-working company. Jose Rodrigo focused on managing production work flow; latest techniques and equipment in wood bending, varnishing, veneering and assembly; and how interior designers and architects identify, select and hire specialized interiors installation partners. He said his experience allowed him to notice weak spots in his own company that "once remedied will reduce production errors."
Bpeace introduced Rodrigo and Jose Rodrigo to the visual merchandising and store design department of Estee Lauder in Latin America. The two Fast Runners won their first bid to Estee Lauder which we hope is the start of a long term commercial relationship.
Adela, CEO of Alimentos Don Mundy, a fresh vegetable packaging company in Guatemala, visited DelGrosso Foods, Accel Inc., Satur Farms, and Farm-to-Table Co-Packers where she learned the latest trends in fresh food packaging, new equipment and processing methods, product development and building brand value.
BUSINESS SERVICES
Digital agency owners, Juan Carlos, of MilknCookies in Guatemala and Christian, of Plan B in El Salvador, visited Nobox, FleishmanHillard, Havas Worldwide, and BGT/PwC. At their Host Companies Juan Carlos and Christian focused on how to build strong cross-functional teams to better serve their clients in the field of web development and marketing. Additionally, they covered the process for new product development. Juan Carlos said, "I learned how to delegate and the importance of it" for his company's growth, while Christian left with specific plans to "maintain a great environment for his employees while expanding his markets."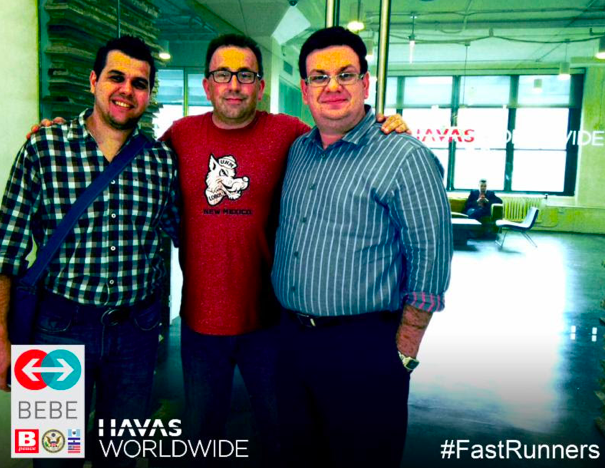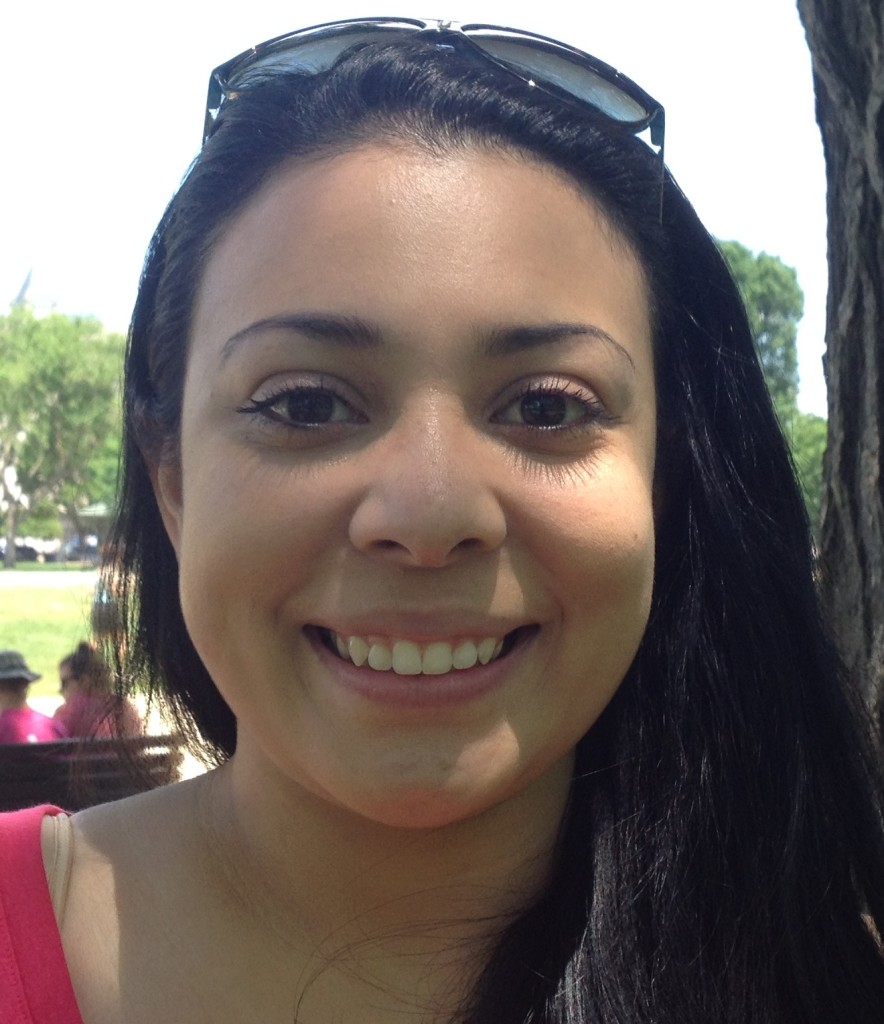 Michelle, of Tech Americas, visited CI&T, Unosquare, Nearshore Executives Alliance, and The Care Management Company of the Montefiore Medical Center. Michelle focused on learning how to develop appropriate HR recruiting, retention and training strategies to ensure Tech Americas meets customer requirements in a nearshore work environment. She also covered how to build a target marketing strategy by developing appropriate messaging to drive sales growth. Michelle's time with her Host Companies was so productive that she "envisions partnerships" developing as their relationships continue to grow.
VITAMINS AND SUPPLEMENTS
Josselyn, of Pronavid, and Andre, of Grupo Razel, are young executives in the Salvadoran vitamin and health supplement industry. Together they visited The Vitamin Shoppe and Nutriforce Nutrition where they gained insights about scaling and marketing their businesses. Josselyn then spent time with pharmaceutical representative Seema Kapoor, from Daiichi Sankyo, to learn sales techniques for targeting doctors' offices, while Andre went to Reliance Vitamin to learn new trends in product delivery methods such as soft gel caps and tablets, new product development, and developing production training procedures. Josselyn said BEBE made her realize that "there is always something bigger that you as a company didn't even imagine you could become" and she plans to take Pronavid to new heights. Andre agreed and noted that BEBE allowed him to see all the things Grupo Razel is "already doing right, which is really important and rewarding."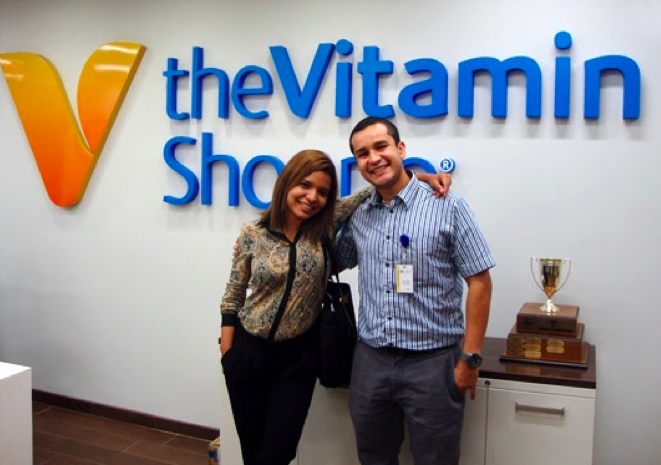 AND A KEY TAKEAWAY IS...
Among all the learning and new ideas gained during their exposure visits with U.S. firms, the number one key takeaway that all Fast Runners are bringing back to their businesses is employee engagement. The Fast Runners saw the benefits of companies creating environments where staff can flourish, which in turn contributes to creating a thriving and growing business.
APPRECIATION
Thanks to the U.S. Department of State, Bureau of Educational and Cultural Affairs, Professional Fellows Program and our generous Host Companies, Bpeace Fast Runners have new strategic relationships, and newfound skills and knowledge that will put them ahead of the curve in their communities. And, the more we can help these top-tier businessmen and women expand their businesses, the jobs they create will cut the oxygen to gang recruitment and violence.
Thank you to all our Host Companies!
Accel Inc.
American Furniture Manufacturing
American Millwork & Cabinetry
Basec Corp
BGT/PwC
The Care Management Company of the Montefiore Medical Center
Catherine Cleare Interiors
CCI Construction
Chase Doors
CI&T
Daiichi Sankyo
DelGrosso Foods
Eastern Millwork
Fairmont Designs
Farm-to-Table Co-Packers
FleishmanHillard
Harrison Specialty
Havas Worldwide
MZ Wallace
Natural Science Organics
Nearshore Executives Alliance
Nobox
Nutriforce Nutrition
Perkins and Will
Rag and Bone
Reliance Vitamin
Rick Olswanger
Satur Farms
Seventh Generation
Signature Custom Cabinetry Inc.
Sterling Brands
Stiles Machinery
Synergy Custom Fixtures
Tara Solutions LLC
Unosquare
U.S. Ag LLC
The Vitamin Shoppe