Laughter is the best Afghan medicine
By

Toni Maloney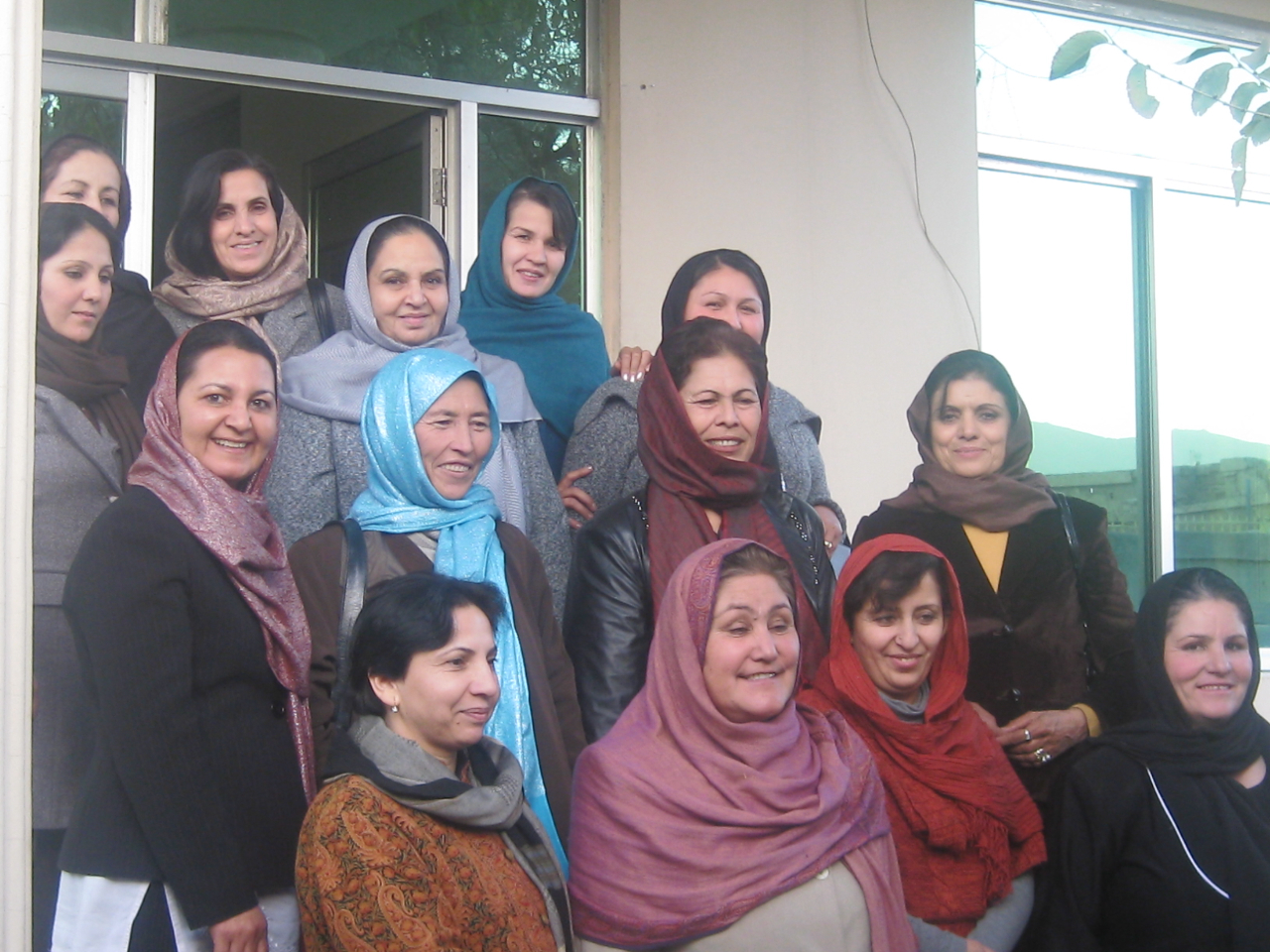 This year's Afghan Fast Runner Annual Meeting was held at the Afghan Women's Business Federation (AWBF) in Kabul. The room was filled with cakes and cookies and smiles. After rounds of games, like the ever-popular Telephone, the women expressed how much it meant to be able to laugh with daily struggles of life in Kabul offering little opportunity for laughter.
The Fast Runners updated each other on their latest business news. Laila is working with a government entity. BN's husband is taking care of her store while she works with AWBF. She also regularly travels to Jalalabad to get her orders processed. Nasima is busy selling her silk scarves and working with Zarif at Zardozi. Rahima, Suraia, and Hanifa all continue to work with the Rangeen Kaman Artisans retail store.
Rahima has also nominated herself, again, to be the Kabul Representative to Parliament. Suraia is still working at the governmental construction site, and Hanifa is busy with her school and her Quran recitation engagements. Habiba's pre-school is still up and running in the building Bpeace donors helped build.
Tears of laughter became tears of gratitude when Soraya read them an email from Bpeace CEO Toni Maloney, written on behalf of Bpeace members. Toni expressed regret that the security situation has prevented more frequent visits. She gave them Bpeace updates as well, and how we are acting on their advice to invite Afghan men into the Bpeace program—many of the new Fast Runners we are recruiting are from Mazar and Balkh Province. Toni also told of a forthcoming meeting with Bpeace Board members and the U.S. State Department, at which "we will proudly tell them of your bravery and your progress."
The women answered Toni's message of commitment, encouragement, and respect with a message of their own. In their words, "We will never forget how much Bpeace encouraged us to become who we are today and we will continue fighting for better lives. We are ready to be available for Bpeace anytime needed. We love you all, and we want to see you again."